Ellie Goulding Posted An Adorable Pic With Her New Fiancé, Along With The Sweetest Caption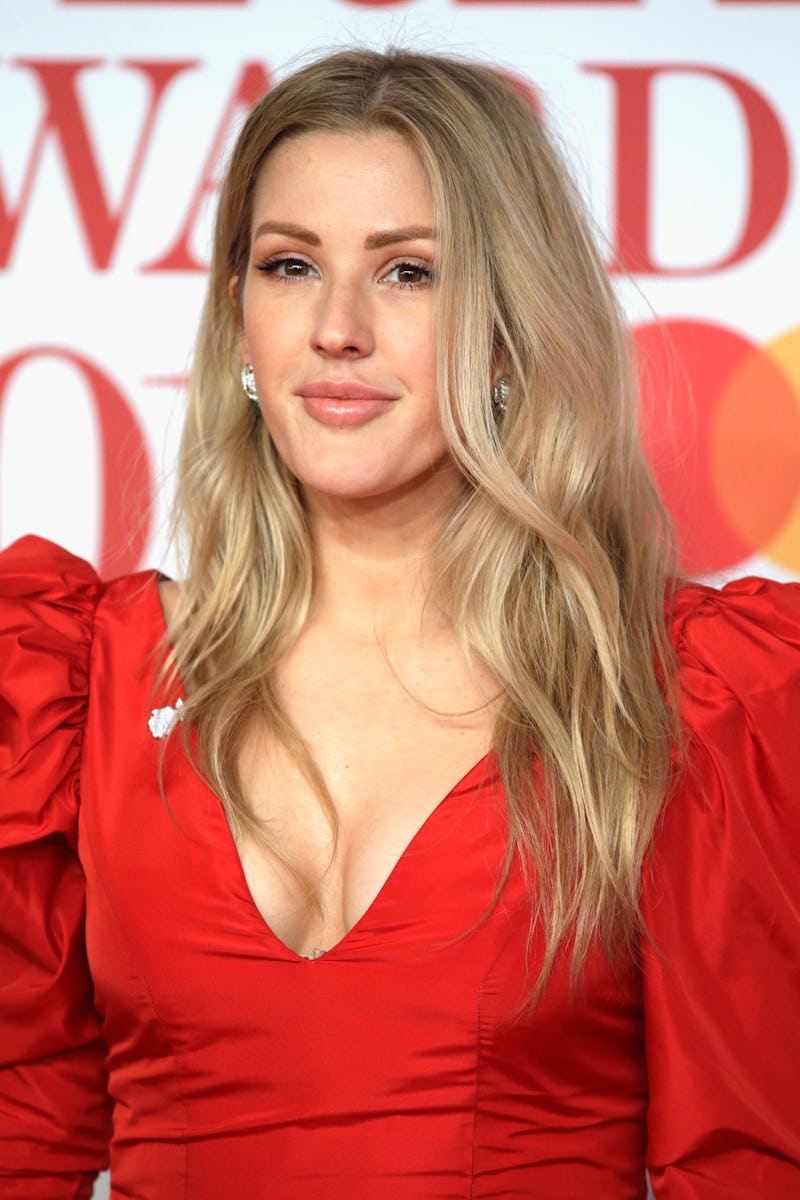 John Phillips/Getty Images Entertainment/Getty Images
It's been quite a summer for celebrity engagements, and the trend doesn't seem to be slowing down. Ellie Goulding confirmed her engagement to Caspar Jopling this week, and it sounds like the couple has been showered with love in the last few days. Goulding thanked fans for their support of her romantic journey, and her message is so heartfelt.
In an Instagram post on Thursday, Goulding explained that while she normally keeps things about her personal life private, she's been moved by the response to her engagement news. She wrote in her post,
"I tend to keep my life very private these days and I have enjoyed the time I've had away from all the madness 🤪 But we've had so many beautiful messages of support and love the past few days, as have our families, that we wanted to say thank you so much! We appreciate it more than you could ever know."
Goulding also shared a message for Jopling, noting that she can't wait to spend the rest of her life with the art dealer. She continued in the Instagram caption,
"You're the most wonderful person I've ever known, and I can't wait to be your very giggly, in awe and loved up wife x"
The photo also shows a tiny peek at Goulding's ring, though it's a bit hard to see clearly, since her hand is turned to the side.
Goulding and Jopling announced their engagement in the U.K.'s The Times, as other British celebrities like Kit Harington and Benedict Cumberbatch have done in the past. Metro reported the news on Tuesday, explaining that the engagement announcement was listed in the paper's "Births, Marriages, and Deaths" section. According to Metro, the couple's engagement announcement read:
"The engagement is announced between Caspar, son of The Hon Nicholas Jopling of Yorkshire and Mrs Jayne Warde-Aldam of Yorkshire, and Elena, daughter of Mr Arthur Goulding of Hertfordshire and Mrs Tracey Sumner of West Midlands."
The announcement is a bit formal, but it shows just how much the two of them care about each other. After all, they just shared the news with all of England. (Side note: Ellie Goulding's given first name is Elena — so pretty!)
According to Metro, Goulding and Jopling have been dating for about a year and a half. As Bustle previously reported, the two of them worked together on a Sotheby's collaboration earlier this year. It looks like they have a shared appreciation for art in all its forms, and their relationship sounds like a perfect match.
Goulding and Jopling haven't shared any details about wedding plans yet — they just announced their engagement, after all — but their wedding could have some very high-profile guests. Goulding performed at Prince William and Kate Middleton's wedding, Metro noted, so it's possible that some royal family members may be invited to the ceremony.
In the meantime, Goulding has plenty to keep her busy — she's working on her fourth album. If her recent Instagram post is any indication, it might include some love songs, and it won't be hard for fans to guess who they might be about. This summer really is shaping up to be the summer of love for celebrities, and it's nice to see all of the happiness that's going around.