Emma Stone's 'Dirty Dancing' Lift Was A Nightmare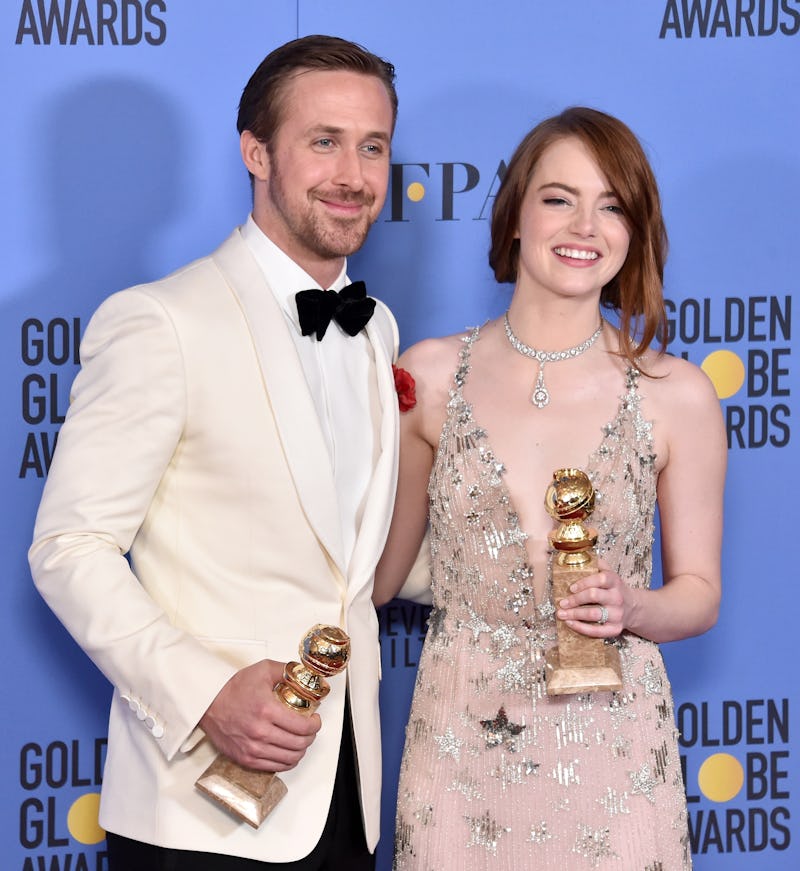 Alberto E. Rodriguez/Getty Images Entertainment/Getty Images
Emma Stone and Ryan Gosling are currently in the spotlight for La La Land, but the two first worked together — and discovered their great chemistry — in the 2011 film Crazy, Stupid, Love. Their most iconic and romantic (and cheesy) scene from the movie is when they recreate Patrick Swayze's and Jennifer Grey's overhead lift from Dirty Dancing. And even though the scene is sweet, Stone revealed that filming the Dirty Dancing lift with Gosling was a nightmare during an interview on The Graham Norton Show.
But not because of Gosling, who was ever the supportive partner. As the two tell the story, Stone reveals that when she was in elementary school, she had a traumatic incident in gymnastics class, where she fell about six feet to the ground and broke both her arms. This would give anyone a fear of being up high, but the actor didn't realize until the very inopportune moment of filming the scene for Crazy, Stupid, Love.
"I know that we're gonna do the Dirty Dancing lift. I don't know, however, that I have an internalized phobia of being lifted over someone's head at the height of about six feet," Stone said.
As the story goes, she apparently ran to do the lift, and Gosling described what occurred thereafter: "I never had this happen, but I imagine if a possum fell out of a tree and tried to scratch your eyes out, it would be something similar," he said.
Stone said she then had a "real meltdown," and to cope, had to go lay down and watch Labyrinth, which Gosling thought was hilarious. Luckily, there were no similar issues in La La Land, and the dancing went smoothly as can be.