Why Emma Watson Didn't Do 'La La Land'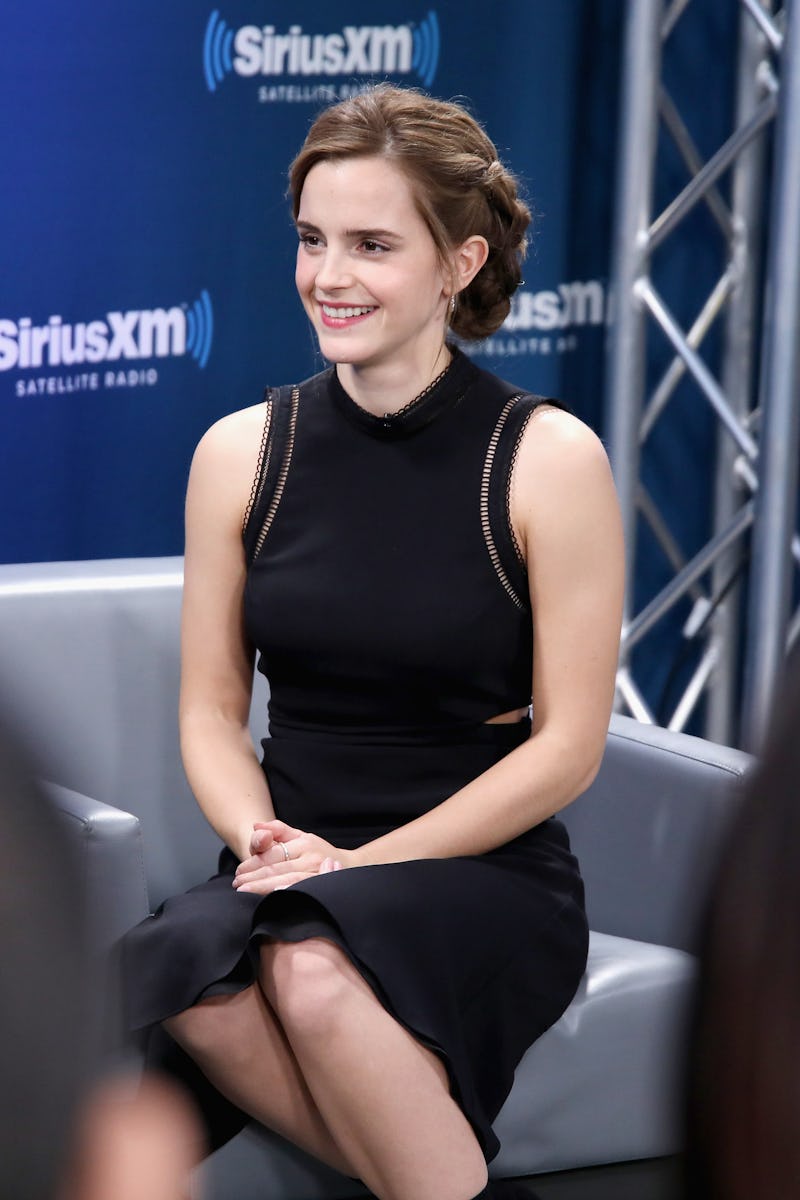 Cindy Ord/Getty Images Entertainment/Getty Images
As the movie La La Land won hearts and hardware during Award Season, a fun fact had surfaced: Emma Watson and Miles Teller were originally going to star in director Damien Chezelle's Oscar-winning musical. The final film would star Emma Stone and Ryan Gosling. During an Entertainment Weekly Sirius XM town hall interview, Emma Watson said she chose Beauty & The Beast over La La Land due to her commitment to playing Belle, which shows just how all-in the actor is about playing the feminist Disney princess in the film. Beauty & The Beast opens in theaters on March 17.
Watson's name was floated early on for the La La Land role of aspiring actress Mia, a role that would eventually win Stone the Academy Award for Best Actress — but in the interview, Watson doesn't seem to have any regrets. "It's one of these frustrating things where sort of names get attached to projects very early on as a way to kind of build anticipation or excitement for something that's coming before anything is really actually agreed or set in stone," Watson told she told EW's Anthony Breznican in the interview. "It was one of those situations where I had been committed to Beauty & The Beast at that point — the idea of the project itself for years and at Disney for a number of months," Watson said in the interview. "I knew this was a movie I couldn't just step into."
She said she decided not to do both movies, because she has been 100-percent committed to playing Belle —a Disney princess who the actor has also worked hard to steer in a more feminist direction. "I knew I had horse training, I knew I had dancing, I knew I had three months of singing ahead of me, and I knew I had to be in London to really do that," Watson continued explaining during the interview. "And this wasn't a movie I could just kind of parachute into. I knew I had to do the work, and I had to be where I had to be. So scheduling conflict-wise, it just didn't work out."
In an interview with Uproxx, Chazelle said that the casting of La La Land went through many different combinations, one which included Teller and Watson. "And neither of those casting things wound up lasting or working out," he told the publication. "But it was part of the up and down of this movie: that we were about to make it, we were about to not make it, about to make it, about to not make it."
While fans can wonder all the "what-ifs" of the situation, let's appreciate the way the casting of both films ended up: Stone became a show-stopping Mia and, judging from the Beauty & The Beast preview clips, Watson will likely be a pitch-perfect Belle. Sure, you could say that Watson perhaps missed out on a Oscar-worthy opportunity, but considering her dedication to playing Belle, I doubt that La La Land will be Watson's last brush with a potential Academy Award-winning film.
Watch the EW Sirius XM interview with Watson below.
It's impressive that Watson is so devoted to roles that she is very passionate about — and that truly makes her the perfect Belle.