Emma Watson Took Control Over Her Image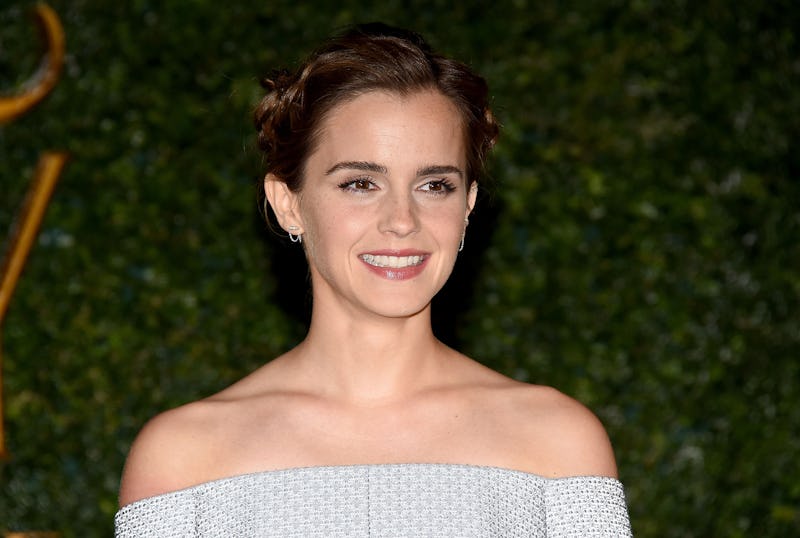 Stuart C. Wilson/Getty Images Entertainment/Getty Images
It's a "tale as old as time" in Hollywood. An actor becomes successful, gets lost in endless praise, gradually becomes disillusioned by fame, and either complains, rebels, or quits. But the latter wasn't an option for Emma Watson, who, by reclaiming her personal and professional identity avoided becoming yet another dissatisfied, one-dimensional artist. In an interview with Vanity Fair, the Beauty and the Beast star explained how her Hollywood journey led her from sometimes feeling uncomfortable as one-third of the Harry Potter trinity to being commandeering her career and evolving into a feminist and human rights advocate. These lessons Watson learned from coming-of-age as a celebrity may resonate with other lost 20-somethings looking to find themselves outside of what other people think.
By rejecting the antiquated idea that celebrities' lives should be a constant performance, Watson realized she could exist as both an outspoken activist and a fiercely private, whole artistic being. "I've been doing this since I was 10 or 11," Watson told VF. "And I've often thought, I'm so wrong for this job because I'm too serious; I'm a pain in the ass; I'm difficult; I don't fit. But as I've got older, I've realized, No! Taking on those battles, the smaller ones and the bigger ones, is who I am."
Unbeknownst to witches and wizards worldwide, Watson never fully embraced being the made up "It girl" at movie premieres in couture gowns. To that end, Watson said to VF,
"I'd walk down the red carpet and go into the bathroom. I had on so much makeup and these big, fluffy, full-on dresses. I'd put my hands on the sink and look at myself in the mirror and say, 'Who is this?' I didn't connect with the person who was looking back at me, and that was a very unsettling feeling."
Watson's battles have included keeping her personal relationships private, inspiring men to support feminist issues through the HeForShe initiative, and passing on blockbuster films in favor of more personally fulfilling roles. And yet, the quarter life crisis-inducing "who am I?" question has not evaded her. For many fans, she hasn't grown up before their very eyes — she's grown up with them. And much like the everyday 20-something she's constantly evolving to create her own image.
From reconstructing Disney's classic Belle into an inventor to combating the real world patriarchy, Watson has not only fearlessly shattered the Disney princess stereotype but also unraveled the clichéd celebrity narrative. "When I finished the film, it kind of felt like I had made that transition into being a woman on-screen," Watson told VF. " Belle is "absolutely a Disney princess, but she's not a passive character — she's in charge of her own destiny." Fighting the big battles and reemerging with a stronger sense of self may sound like the plot of every Disney movie ever made, but as Watson has proven you can manage be your own hero, too.