Every New Show Coming To HBO Max, From Buzzy Reboots To Star-Studded Comedies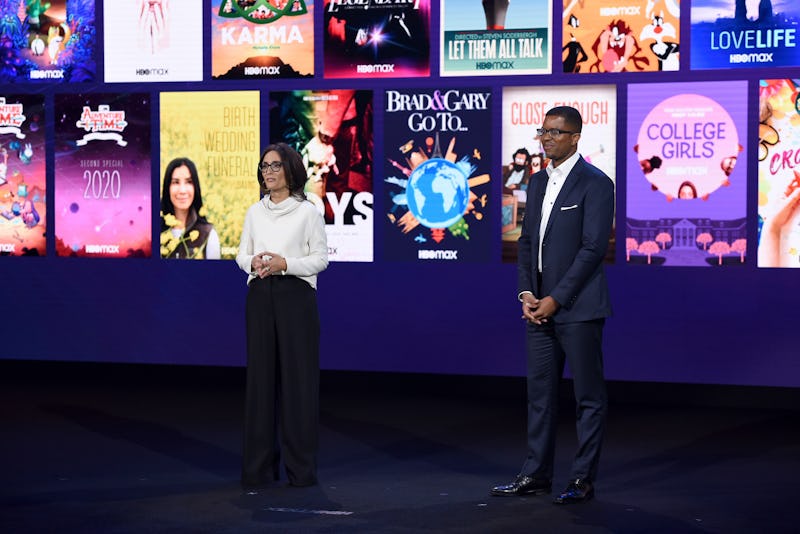 Presley Ann/Getty Images Entertainment/Getty Images
Between Netflix, Hulu, Prime Video, Shudder, CBS All Access, Apple TV+, Disney+, and Peacock, television is planted pretty firmly in the Streaming Era. And because less is apparently not more, May 2020 marks the arrival of yet another service with an onslaught of new shows: HBO Max.
Plenty of details about the new standalone streaming service were unveiled at an HBO Max event earlier this week — including the cost, which comes in at a relatively high $14.99 per month. That's more than any currently announced streaming service, including Netflix ($12.99/month for a standard subscription), and far above the recently launched Apple TV+ ($4.99/month) and the impending Disney+ ($6.99/month). So what does HBO Max offer that makes it worth such a lofty price tag?
At launch, the service will reportedly feature over 10,000 hours of premium content. That includes classic TV shows such as Friends, The West Wing, South Park, The Big Bang Theory, The Fresh Prince Of Bel-Air; various CW offerings (such as Batwoman and the upcoming Riverdale spinoff Katy Keene); and several BBC programs (Doctor Who, The Office). Movie-wise, it will have classic films from the WarnerMedia stable including the Lord Of The Rings and Hobbit franchises; the entirety of the DC Extended Universe (including this fall's Joker); all of the Studio Ghibli films; and hours and hours of HBO Max-exclusive movies, including a new comedy starring Melissa McCarthy and the next film from director Steven Soderbergh starring Meryl Streep. HBO's entire back catalogue will also be included, as well as upcoming shows like Game Of Thrones spinoff House Of The Dragon and new seasons of Watchmen, Succession, Westworld, and Euphoria, plus a rapidly growing slate of over 50 new original series.
In order to help navigate the chaos, here are all of the shows that have been announced so far.