Every Politician Kate McKinnon Has Been On 'SNL'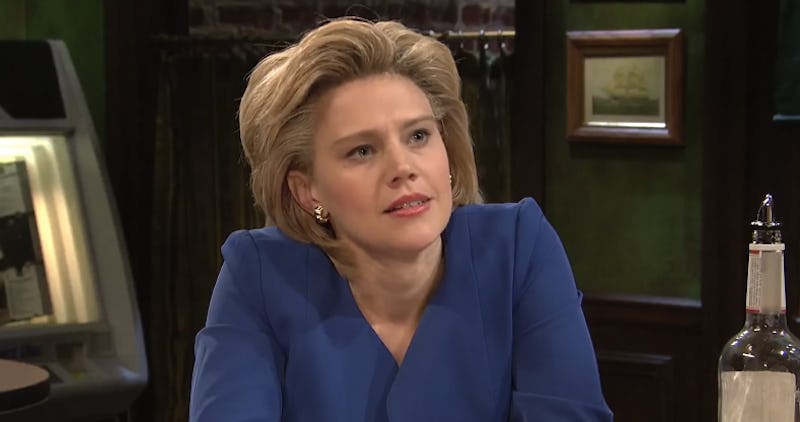 NBC
A silver lining to the oppressive political climate is that it's been a pretty good moment for satire. The silver lining of living through the 2016 election is that it overlapped with the existence of Kate McKinnon and her portrayal of Hillary Clinton. And now, as Donald Trump's expanding cabinet gets more and more ridiculous and more and more ridiculously unqualified, we have McKinnon bravely portraying the lesser politicians with such an artistry. However, since it's hard to keep up with who we're making fun of on a weekly basis, you may want an actual list of every politician McKinnon has played to date. Well, I've got you covered.
From the flimsy presidential hopefuls to the utterly unqualified education overseers, McKinnon has definitely tapped upon a range of politicians, and I wrangled them all up so now you'll never be confused. I mean, I understand that all of those white-haired suit-wearing dudes all look the same, so now you'll have a better grasp of who our girl is lampooning this week. And, sooner or later, everyone needs to have this information at hand, don't they?
So scroll down and see all the politicians McKinnon has perfectly portrayed, and get ready, because this is only the tip of the sad (but hilarious) iceberg.