Every Terrible Thing Eleanor From 'The Good Place' Did On Earth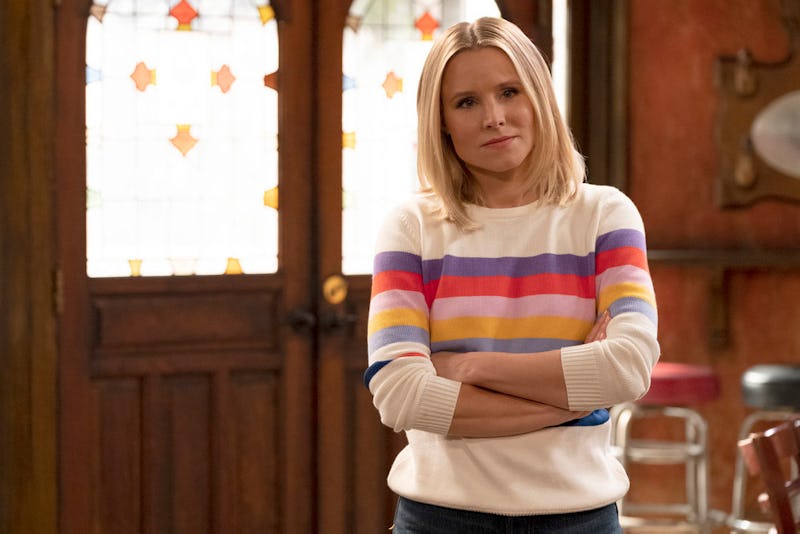 Colleen Hayes/NBC
It has been made very, extremely, abundantly clear that Eleanor from The Good Place was a terrible person on Earth. Throughout the course of the series, we've learned that her favorite "book" is Kendall Jenner's Instagram feed, her favorite show is the Real Housewives of Atlanta, and she's obsessed with professional wrestler "Stone Cold" Steve Austin — all things that could maybe, possibly be passable on their own, but together add up to a truly intolerable person. This is, after all, a woman who proudly describes herself as an Arizona dirtbag.
Much of her bad behavior can be traced back to her arguably worse parents, from whom she emancipated herself when she was a teenager. But Dead Eleanor knows she can't blame everything on her crappy family; she's come a long way since she dropped her bottle of Lonely Gal Margarita Mix, was dragged into the street by shopping carts, and got fatally struck by a truck advertising erectile dysfunction pills.
Now, with the new, self-aware Eleanor before us, it's almost heartening to look back at the terrible things she did on Earth — all of which deserve their own dedicated exhibit in the Bad Place's Museum of Human Misery.