Check Out What UD's Cooking Up For Spring 2017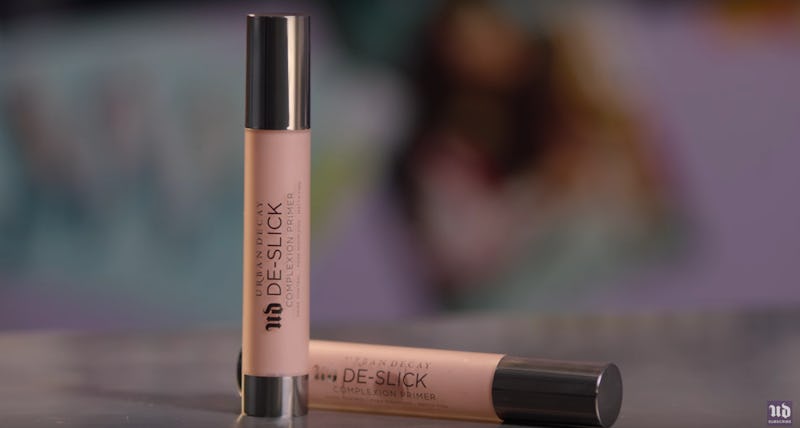 Screengrab/YouTube
While some of us are still lamenting the fact that the time to eat gingerbread cookies is coming to an end, Urban Decay is already on to the next. Don't be too sad that your holiday beauty routine will be changing slightly because this brand is giving you a lot to look forward to once winter's over. Seeing everything in Urban Decay's Spring 2017 Collection will be more than enough to get you excited to say buh-bye to cold weather.
In their latest line, they're looking to bring products that will stay up "from dusk 'til dawn." According to the brand's site, "There's more to the perfect makeup application than actual makeup. That's why we're expanding our range of innovative, high-tech formulas that Prep, Prime and Set—to make makeup go on better and last all day."
You can look forward to products that help you prep your face for makeup, prime it so the products have even more longevity, and then set it to ensure your glam stays in place. They've expounded upon some of the items you already know and love from the brand, bringing you primers to suit your skin type and so much more.
In this video, Chief Creative Officer Wende Zomnir takes you through the entire Spring 2017 range. And trust me, hearing her talk about all of the amazing products that will help you keep you looking as fresh as the spring season itself will have you geared up and ready to make a purchase.
B6 Priming Spray, $31, Sephora
This is an existing product from the brand, but it's included in this line-up because it's got everything it takes to even out your complexion to get that flawless face of yours ready for foundation and more.
Quick Fix Prep Priming Spray, $31, Sephora
According to Zomnir, this is called "Quick Fix" because you'll see it start to even out your complexion and reduce pore size instantly. Sounds pretty amazing, huh? Even better news? It comes in a travel-size version.
De-Slick Complexion Primer, $34, Sephora
If you've got oily skin, this is the perfect primer for you. It'll reduce shine and help keep your skin in check all day long. Finally, a primer that just gets it, you know?
Self-Adjusting Complexion Primer, $34, Sephora
This doubles as a color-corrector to adjust to your skin tone. According to Zomnir, it works for all complexions, so this will definitely take the guess work out of your routine.
Urban Defense Complexion Primer, $34, Sephora
Not only will this get your skin prepared to be slathered in glam, it'll also provide SPF 30 protection. Products that work to protect the skin (all while keeping your face looking good) are a must.
Optical Illusion Complexion Primer, $34, Sephora
"If you want to cover every fine line, every pore and create that completely soft-focused effect with your makeup, Optical Illusion is the primer for you," Zomnir explains.
All-Nighter Setting Spray, $31, Sephora
The setting spray you fell in love with has been upgraded! It's not the formula that's changed here, but rather the packaging. Zomnir hated the white bottle the setting spray came in because it was so easy to get dirty, she tells in the video. You won't have to worry about that anymore now that the bottle's now has a sleek new black matte coloring.
De-Slick Setting Spray, $31, Sephora
Can't ever get enough oil control? Then this de-slicking setting spray is just what you need! This lightweight spray is sure to give you a matte finish all day long. It even comes in a travel-size bottle for on-the-go touch-ups (not that you'll need them!).
Chill Makeup Setting Spray, $31, Sephora
This spritz literally keeps your face cool to give you a freshly-applied look. It just doesn't get better than that!
The entire spring range is available to shop on the UD site now, so don't let the cold weather keep you from making an incredible investment in your spring beauty collection!