Experts Say These 7 Surprising Foods Can Help Boost Your Libido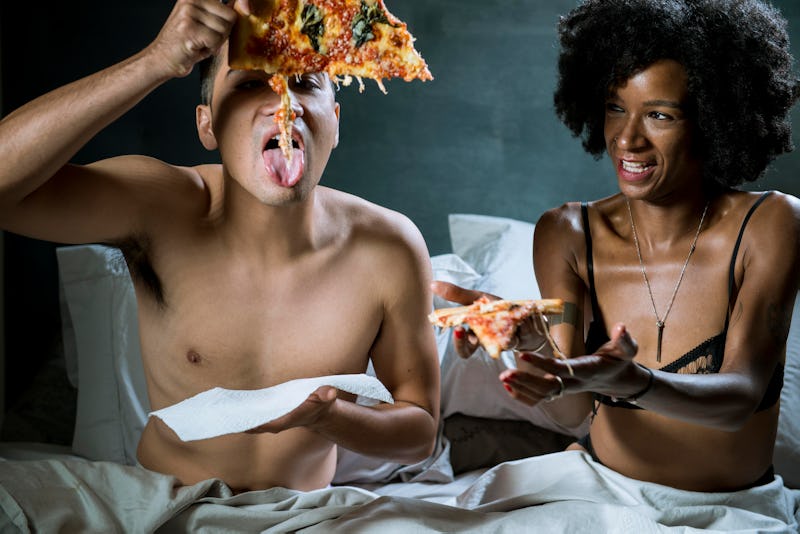 BDG Media, Inc.
What you eat could be the key to having a better sex life. Aphrodisiacs like chocolate and oysters are known for helping to increase sexual desire. But according to experts, there are so many other foods that can boost your libido and some of them may surprise you.
"When it comes to a healthy libido, dietary intake is critical," Marta Montenegro, nutrition fertility lifestyles specialist at IVFMD tells Bustle. "You want to avoid eating too many foods that are high in simple carbohydrates and sugars, and saturated fats that will contribute to sapping your energy in the short-term."
Certain food habits in general can impact your life in many different ways. When it comes to sex in particular, specific eating habits may increase your risk of developing health conditions that affect blood flow. According to Montenegro, you'll need good blood circulation if you want to keep accessing that "in the mood" feeling. "Your blood vessels should be able to dilate easily," she says. "You also want to be in good cardiovascular condition as sex can require extra physical stamina."
So if you want to boost your sex drive, here are some surprising foods that can help you to do so, according to experts.