It's Normal For Your Sex Drive To Fluctuate — But Here's When It's A Greater Health Issue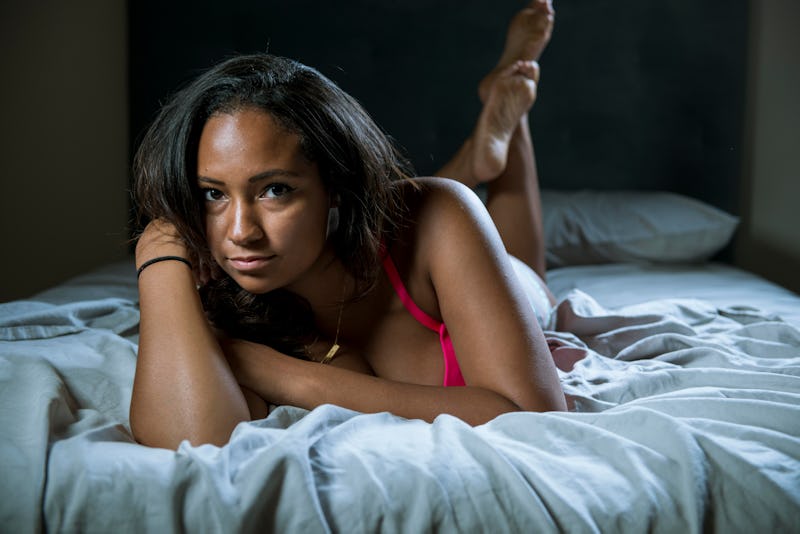 BDG Media, Inc.
The world is full of products, drugs, and advice geared toward boosting people's sex drives. But how do you know if your sex drive actually needs boosting? What is a normal sex drive, and what is an indication of a health or relationship issue?
Low sex drive in women is often normalized, but if you would like to be able to get sexually aroused during sexual activity, you absolutely can and should work toward that. Not being able to get turned on or achieve orgasm can be a sign of a health issue, Alisa Vitti, functional nutritionist, founder of FLOLiving.com, and author of Woman Code, tells Bustle.
"We should look at our sex drive as a biomarker, just like we look at the color of our periods to indicate our overall health and hormonal balance," she says. "However, you have to factor in your life circumstances — are you going through a stressful period at work, with family, are you post partum, or dealing with a chronic illness? If so, then don't be hard on yourself about your sex drive. Expect it to be lower or non existent while you move through that phase."
Plus, the societal ideal of always being ready for sex isn't realistic or necessary for every couple. If you want to alter your sex drive, it should be because it bothers you, not because you're comparing yourself to anyone else. "Ultimately, your sex drive is normal and healthy if it works for you," Astroglide's resident sexologist Dr. Jess O'Reilly tells Bustle. "One person might desire sex daily and another might crave it once a year. If you identify as asexual, you may not ever want sex, and this is normal and healthy for you."
If you want to know if your sex drive is healthy, here are some things to consider, according to experts.