You Can Find Out If You Liked Or Followed Any Russian Facebook Propaganda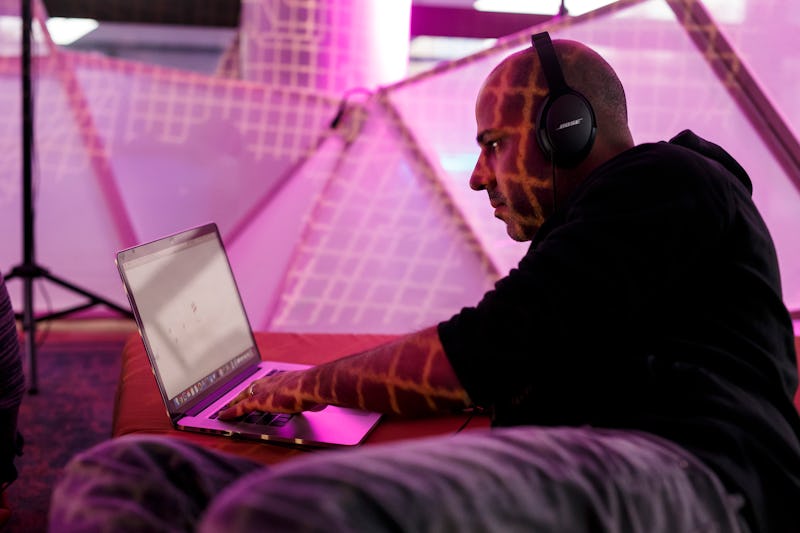 Morris MacMatzen/Getty Images News/Getty Images
Months after the election ended, America has been grappling with the accusation that Russian trolls posted divisive political ads before the election took place. It's estimated that when all was said and done, posts from these accounts reached about 70 million Americans. Soon, you'll be able to find out whether or not you were one of the millions who fell victim to Russian election propaganda on Facebook during the pivotal 2016 election period.
Back in September, Facebook reported that Russia used up to 470 accounts to supposedly promote division among American voters before Election Day. About $100,000 worth of advertising was poured into these accounts. About 3,000 ads were bought with that money. In response to the news, both Trump and Russia denied that the ads interfered in the election. Trump tweeted, "The Russia hoax continues, now it's ads on Facebook," while Kremlin spokesman Dmitry Peskov firmly denied that Russia bought the ads. According to Reuters, the New York Post reported, Peskov said, "We do not know … how to place an advert on Facebook. We have never done this, and the Russian side has never been involved in it." Russia has also denied meddling in the 2016 U.S. presidential election in any capacity.
As a part of its effort to increase transparency, Facebook hopes to release a tool by the end of 2017 that will let you know if you liked or followed any Russia-backed accounts or posts. However, there are some limitations to the tool. The "portal," as Facebook describes it, will be useful only to people who interacted with Russian election ads between January 2015 and August 2017. Still, that's a pretty hefty chunk of time. The social media network went on to explain why it believes its latest move is so vital:
It is important that people understand how foreign actors tried to sow division and mistrust using Facebook before and after the 2016 US election. That's why as we have discovered information, we have continually come forward to share it publicly and have provided it to congressional investigators. And it's also why we're building the tool we are announcing today.
Again, the Kremlin has denied interfering in the 2016 U.S. presidential election. Facebook singles out these ads by finding out whether or not they were bought by the Internet Research Agency, an organization based in St. Petersburg, Russia that pushes pro-Kremlin propaganda under fake identities. As the New York Times' Adrian Chen noted in an in-depth report on the organization, it has a reputation for being a "troll farm."
The new "portal" is just one of the ways Facebook has attempted to increase transparency since being confronted by the U.S. government. At the end of October, Facebook, along with other companies such as Google and Twitter, testified in front of Congress in regards to whether Russia used social media to influence the 2016 election. In fact, Congress even released some of the Russia-backed Facebook ads to the public.
And by summer 2018, Facebook is also planning to let users see which ads any given page is running. Rob Goldman, vice president of Facebook's ads, explained the process, which will be tested in Canada first, in a press release.
Starting next month, people will be able to click "View Ads" on a Page and view ads a Page is running on Facebook, Instagram and Messenger — whether or not the person viewing is in the intended target audience for the ad. All Pages will be part of this effort, and we will require that all ads be associated with a Page as part of the ad creation process.
At this point, it's difficult to determine how exactly these ads may have influenced the election or your own views. After all, much of what influences anyone is subliminal. Still, the ability to look back and see whether or not you interacted with such ads is an important step towards greater transparency.