Proof That Fifth Harmony Is Still Going Strong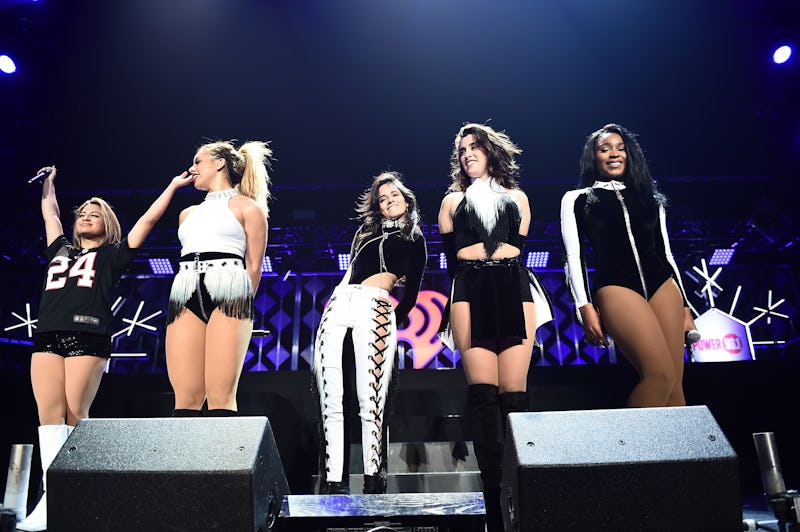 Marcus Ingram/Getty Images Entertainment/Getty Images
I don't want to tell you how to live your life, but if you were considering panicking over Camila Cabello's departure from Fifth Harmony, because you were convinced the group was going to fall apart, let me urge you to reconsider. I have some encouraging information for you: Fifth Harmony just announced upcoming tour dates in Asia, so they clearly aren't letting this setback cramp their style at all, and neither should you. Did you hear me? Take some deep breaths and come give me a hug, because everything's going to be alright. But also, no judgement, because this has been a scary time for Fifth Harmony fans. Anyone who's had a passing awareness of the very similar trajectory followed by One Direction after they lost a member has probably been biting their nails, worried that any day now, Fifth Harmony might announce their very own hiatus.
But just as Zayn Malik has risen from the ashes of 1D with his own solo career, so are the 5H girls rising from the low point of abruptly going from a fivesome down to a foursome. They're shaking off all that negative energy and putting themselves out there again — very far out there, in fact, because these upcoming dates for The 7/27 Tour will be the group's first foray onto the Asian continent. Big things happening.
According to the announcement, the Asian leg of the tour will consist of eight stops, beginning on March 23 in Okinawa and ending on April 8 in Singapore. In between, the ladies will be visiting cities like Tokyo, Hong Kong, and Manila, reassuring fans all across Asia that they are in it with us for the long haul. Our girls Ally Brooke, Normani Kordei, Dinah Jane, and Lauren Jauregui are making future plans together, setting tour dates, and stoking enthusiasm on both counts — exactly what I need to see from the foursome in order to stay optimistic about their future.
It's just one more excuse to stay positive about Fifth Harmony and the way the group is moving forward, so either have fun in one of those eight Asian cities that I mentioned (if you're lucky enough to be in the area or have unlimited dollars to fly out there and indulge), or else just use this announcement as incentive to exhale. These ladies are here to stay, so we can all relax a little.