Finland's "Rake News" Memes Troll How Trump Says You Can Prevent Wildfires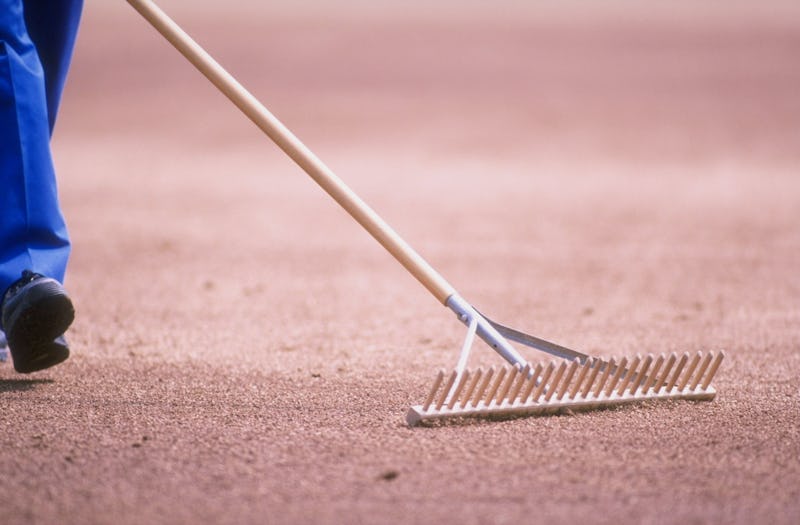 Jonathan Daniel/Getty Images Sport/Getty Images
On Saturday, POTUS told reporters that wildfires aren't an issue in Finland because the Finnish people are always "raking and cleaning and doing things" to prevent wildfires in their "forest nation." He further claimed that this theory came from the Finnish president himself, Sauli Niinistö. It didn't take long for Niinistö to confirm that he'd never said anything of the sort to Trump. Shortly after that, the people of Finland began to chime in, as well: Finland's "rake news" memes took the internet by storm over the weekend.
To Finland's second largest newspaper, Niinistö explained what he had initially said to Trump. "I mentioned [to] him that Finland is a land covered by forests and we also have a good monitoring system and network," he said.
The Finnish people immediately backed him up, albeit in a blunter way. Via #RakeNews and #RakeAmericaGreatAgain hashtags, various Finns called out the absurdity of POTUS' claim. Finnish news editor David Mac Dougall tweeted out a series of comments regarding Trump's claims, first pointing out that Finns were "collectively embarrassed" by Trump's comments and then explaining that both Sweden and Finland have experienced serious devastation from recent wildfires.
Here are some of the funniest memes from Finns looking to find the lighter side of a misinformed comment regarding wildfire prevention across the world: