Frankie Muniz Is Coming Back To TV, But No, Not For 'Malcolm In The Middle'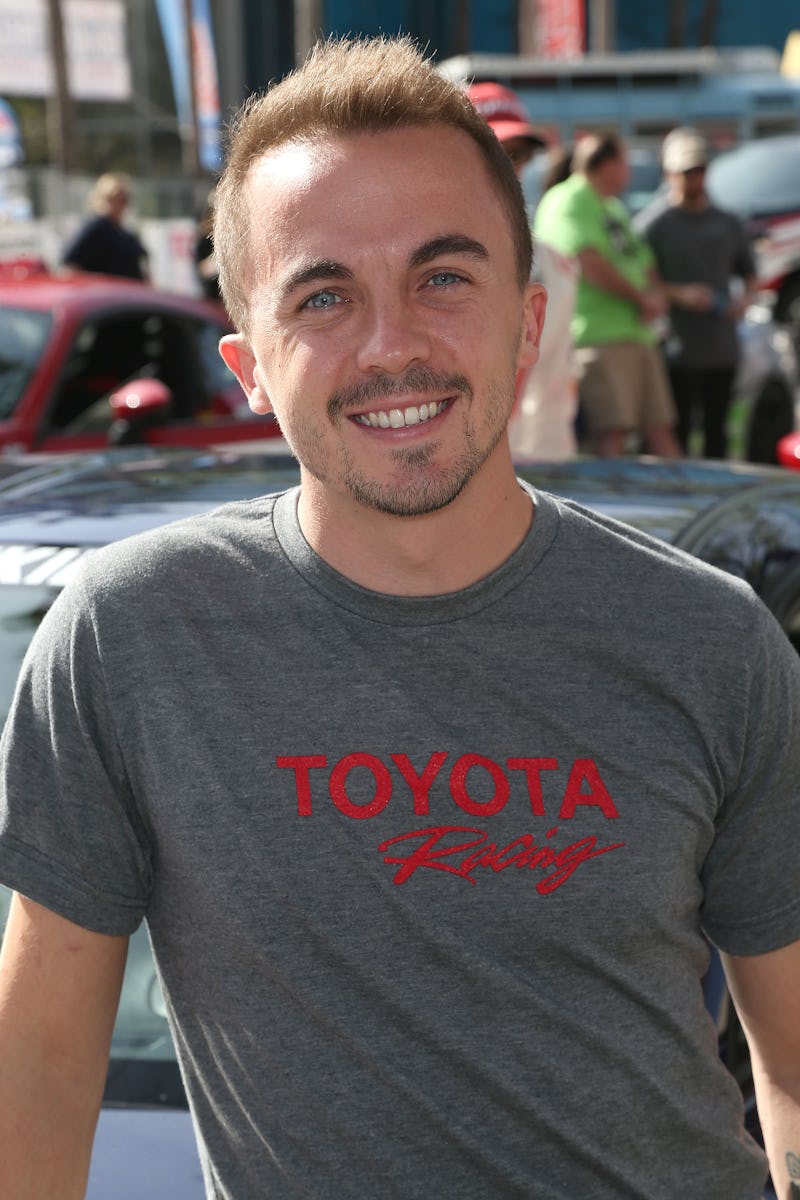 Frederick M. Brown/Getty Images Entertainment/Getty Images
Twelve years after the end of Malcolm in the Middle — and a full year after placing third on Dancing With the Stars — Frankie Muniz will make another big return to TV as one of the hosts of Dancing With the Stars: Juniors.
According to a report from Entertainment Tonight, the former child star will emcee the all-kids version of the beloved competition show alongside fellow Season 25 contestant (and mirrorball trophy winner) Jordan Fisher when the show premieres in October.
Muniz became a '90s icon thanks to his role as everyone's favorite sarcastic middle child, Malcolm, in Malcolm in the Middle and by starring opposite both Amanda Bynes and Hilary Duff in the early 2000s — in Big Fat Liar and Agent Cody Banks, respectively — thus effectively living the dreams of everyone who wanted to fight crime and pull epic pranks with their favorite TV superstars.
In 2008, Muniz put his acting career on hold to pursue his dream of becoming an open wheel racing driver. After retiring due to an injury, he he played drums for the band Kingsfoil from 2012 to 2014, which set him up perfectly for a musical comeback. When Muniz hit the dance floor in 2017 for Dancing With the Stars, it marked his first official foray back into the world of television.
"When they finally called that it was happening, I was so excited because I had such an amazing time on Dancing With the Stars," Muniz told ET Online about accepting the new hosting gig. "So, to be able to stay in the family and get to experience it from a different perspective and get to host the new show, like, I was thrilled."
The multi-hyphenate even declared that the year he competed on the show was his "most memorable year." (For all true Muniz fans, however, 2003 will always be the most unforgettable, as it was the year that the iconic Agent Cody Banks hit theaters.)
In addition to making him a household name, Muniz' time on Malcolm in the Middle makes him uniquely qualified to be a new DWTS host, as he spent six seasons of television speaking directly to the viewer at home, commenting on all of the antics and craziness that his television family got up to each week. Although, hopefully, none of the contestants will play football on the roof of the studio, but hey, anything goes when the mirrorball trophy is on the line!
Dancing With the Stars: Juniors will bring together young celebrities with no previous dance experience and young "pros" from the competitive dance scene to compete for the mirrorball trophy and the love of TV viewers everywhere. In addition, each team will be mentored by a DWTS pro, who will support the couples and help choreograph their routines each week. "It's Dancing With the Stars as you know it," Fisher told ET Online. "It's people you are familiar with and that you love. It's a stage that you're familiar with, that you love, but it's [all] brand new."
In addition to Muniz and Fisher acting as hosts, Dancing With the Stars: Juniors will feature Val Chmerkovskiy, Season 26 winner and Olympic figure skater Adam Rippon, and choreographer Mandy Moore as judges.
Maybe the '90s icon can teach these new kids a thing or two before they show off for those judges. As long as he doesn't teach them how to dye their enemies blue. (Name a childhood movie that inspired better pranks than Big Fat Liar; we'll wait.)
The full list of Dancing With the Stars: Juniors contestants will be announced on Facebook sometime next month, and who knows, maybe there will be a Frankie Muniz of the early 2010s somewhere in the mix.