Frankie Muniz's Story About Memory Loss Will Hurt 'Malcolm In The Middle' Fans' Hearts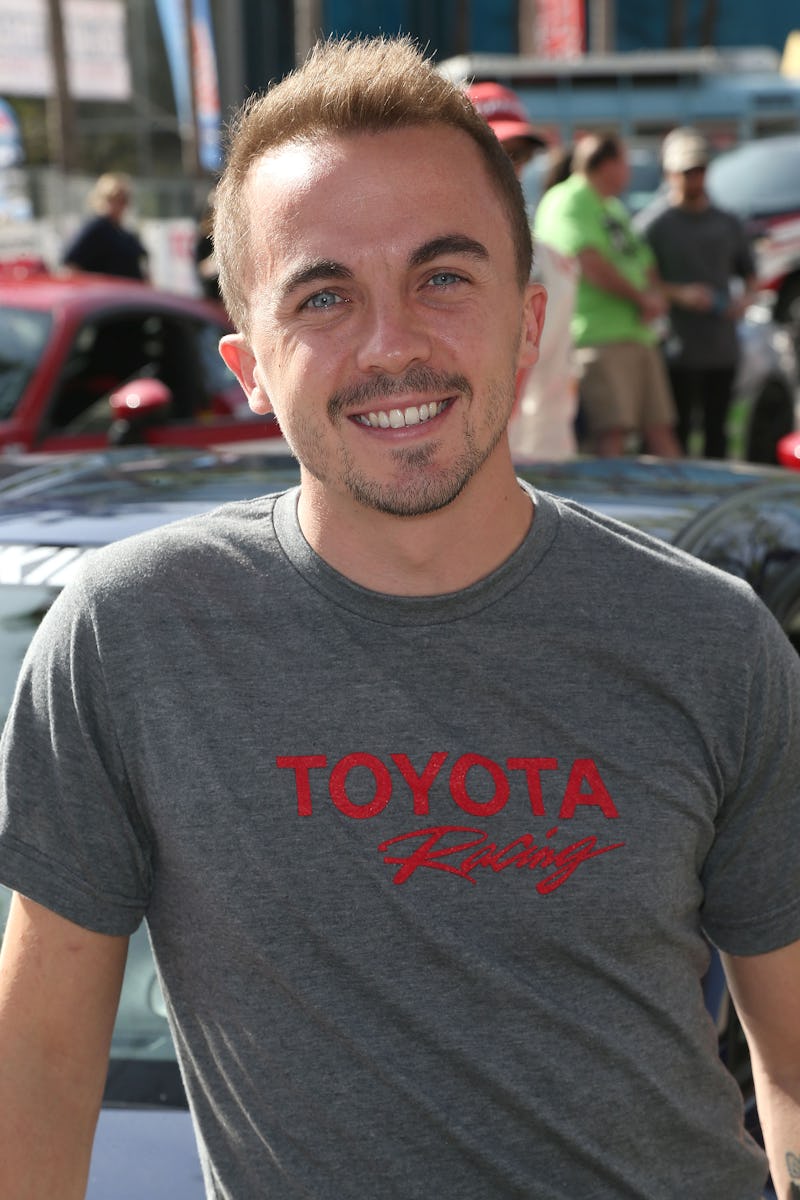 Frederick M. Brown/Getty Images Entertainment/Getty Images
Detailing his struggle with memory loss, Frankie Muniz revealed he doesn't remember filming Malcolm In The Middle. A current contestant on the 25th season of Dancing With The Stars, Muniz shared the shocking detail during a rehearsal video for the ABC dancing competition, according to Entertainment Weekly. He told the cameras that he can't remember much of his time on set while filming the iconic early 2000s series. However his TV dad, Bryan Cranston, seems to completely have his back in light of the sad revelation.
During the snippet, Muniz explained that he can't remember a great majority of important life experiences, including filming the Fox comedy Malcolm in the Middle, where he played the title character 2000 to 2006. "I've gotten to really do anything I've wanted to do, but the truth is, I don't really remember much of that," he told the DWTS audience. "It almost feels like it wasn't me. There's no negative feelings, I just don't necessarily remember."
Muniz added, "It makes me a little sad ... Things pop back into my mind I should have remembered." The 31-year-old went on to divulge that he's endured nine concussions and quite a few mini-strokes in his lifetime. Apparently his girlfriend Paige helps him keep a journal as a means to jog his memory, according to the New York Daily News.
Recalling an integral moment that he'd forgotten during the DWTS segment, Muniz explained, "Like, I should have remembered going to Australia. That's something that people remember." However, Muniz is unsure if the recurring medical issues are the actual root of his battle with amnesia, as he said on the show.
A pre-taped interview with Cranston detailed the Breaking Bad star's admiration for his former TV son. Cranston proudly gushed about Muniz's accomplishments to DWTS cameras, saying,
"Frankie was a TV star, then he became a race car driver, and a drummer in a rock band. I said to him once, 'What are you going to be, an astronaut next? You are doing all the things professionally that everybody dreams about.'"
Cranston and Muniz were two of four actors to have starred in all 151 episodes of Malcolm during its six years in production.
The series was a huge success, garnering seven Emmy Awards, one Grammy Award, and seven Golden Globe nominations over its seven-season run. As Hal (Cranston) and Malcolm (Muniz), the duo seemed to often shift in the natural paradigm of a typical father-son relationship with Hal often appearing to be less of a mature figure than the genius and often more reasoning Malcolm.
As it stands, it seems that their loving bond for one another has transcended into a solid relationship off-camera, as Cranston recently vowed to take on the responsibility of keeping Muniz abreast of his past experiences on MITM. Cranston reassured the 31-year-old entertainer not to worry, explaining,
"They are still experiences. It will me my job, I will tell him, 'remember this? Remember that on Malcolm?' What a life for you."
Amidst the discussion, Muniz also revealed to dance partner Witney Carson that he has never sought medical attention for his memory issues, sharing, "To be honest, I've never really talked about it." Although, Page Six reported Muniz once divulged that he had sustained considerable injuries during his stint as a race car driver, it appears that the source of his issues have not yet been closely examined or diagnosed. Perhaps, the recent revelation will prove to be a source of encouragement for the actor amidst his journey to gain insight into the origin of his memory loss.
Malcolm in the Middle was certainly an unforgettable part of growing up for many fans of the popular sitcom. It's especially sad to hear that Frankie Muniz's unfortunate struggle with memory impairment robbed him of the same joys that he once provided fans when they were youngsters.