This Is When Sexting Can Backfire & Actually Ruin Your Relationship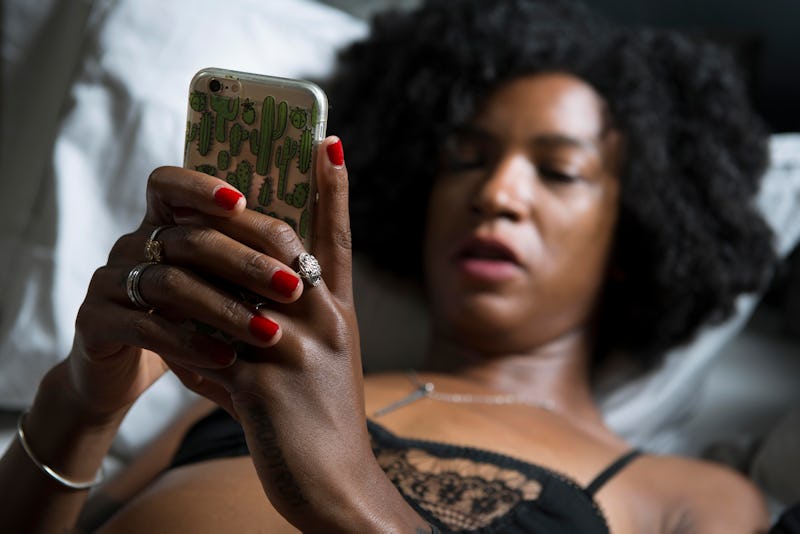 BDG Media, Inc.
Nowadays, sexting within a relationship feels like it's the norm. In fact, the 2017 SKYN Condoms Millennial Sex Survey found that 62 percent of millennials say they sext at least once a month, and 48 percent say they do it at least once a week. But just because it's common and you may do it frequently, it doesn't necessarily mean your relationship is any better because of it. As a new research published in the journal Computers in Human Behavior found, too much sexting can actually mean trouble for your relationship, even if it boosts your sex life.
But Susan Golicic, PhD, Certified Relationship Coach and Co-founder of Uninhibited Wellness, who was not part of the study, tells Bustle that sexting can be great, as long as other areas of the relationship are too. "If a couple is getting along and things are flowing well, sexting can be a great way to start charging the energy — preliminary foreplay for later. This helps the relationship as it lets the other know they are not only being thought of, but desired.
But Golicic also believes it can go the other way around. If you and your partner are in rough place, having troubles, or you're in the middle of a fight, sexting can hurt. "It can make the partner feel that they or the current issue is not being taken seriously, or that the partner doesn't care and just wants to brush it under the rug with sex," Golicic says.
Because many couples today sext, researchers from the University of Alberta wanted to see if it was healthy or problematic for relationships. They analyzed data of 615 Americans and Canadians from various age groups who were in committed heterosexual and same-sex relationships. Here's what this study found.