Gabrielle Union's Video About Becoming A Mom Might Bring You To Tears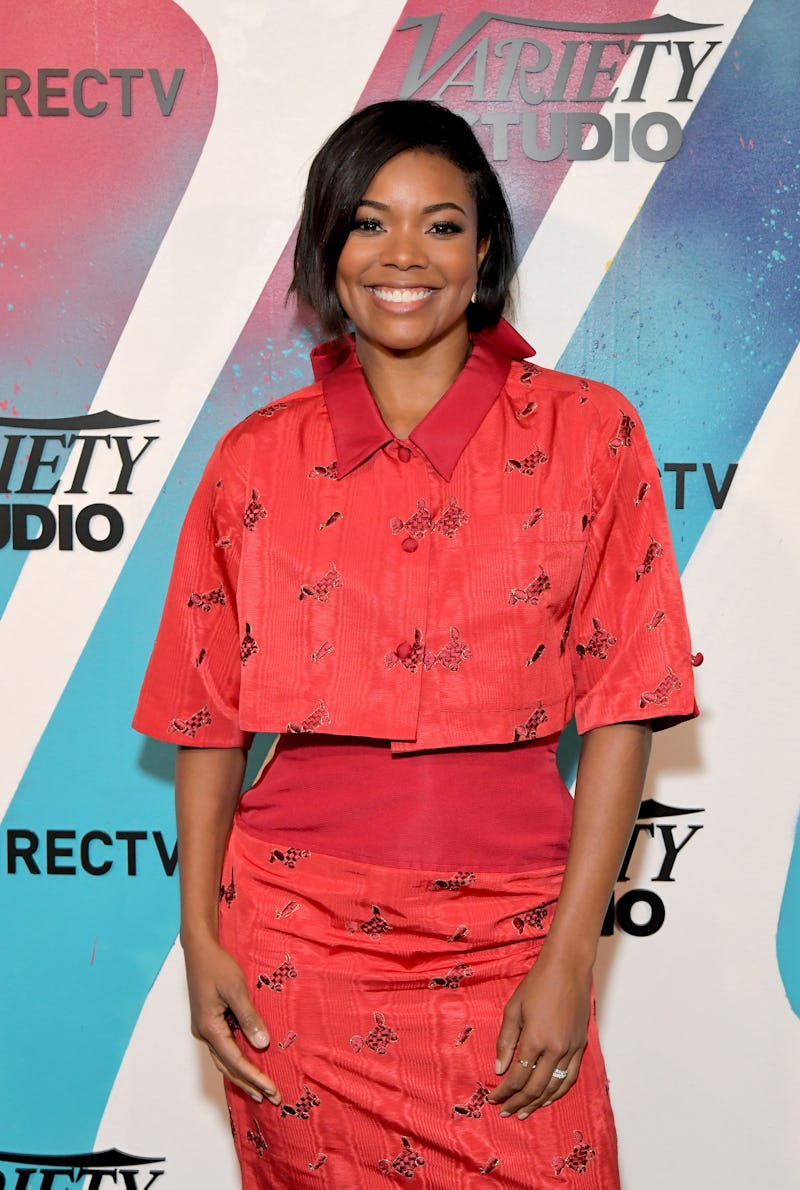 Charley Gallay/Getty Images Entertainment/Getty Images
Gabrielle Union hasn't been shy about her fertility struggles in the past. But in a new Instagram video, the actor is getting more honest than ever before about her long journey to parenthood. Gabrielle Union's video about becoming a mom might make you cry — she's gone through so much, but she's now the doting mother of a happy and healthy baby.
Union explains in the video that she has a condition called adenomyosis, which causes uterine tissue to extend into the uterine wall. After suffering from multiple miscarriages, Union and her husband, NBA player Dwyane Wade, decided to have a child via surrogate.
"We just decided as a family that the best and safest route was a surrogate," Union says in the video. "For us, it's our embryo, so our surrogate has no genetic tie to our baby."
The Instagram video also features a clip of Union and Wade's daughter, Kaavia James, on the day she was born. The two of them were there for the birth itself, and Union's emotion during the birth is clear from her expression.
Kaavia James was born on Nov. 7, and Union and Wade have been gushing about the baby ever since. Union says in the video that she's had "eight or nine" miscarriages, so fans can only imagine how special it is for her to finally be able to hold her daughter in her arms.
In a separate Instagram post last month, Union shared why she and Wade chose the name Kaavia James for their daughter. She wrote in her caption,
"We wanted to include my family in her name so the 'James' is from my uncle James Francis Glass who is also my godfather. Union is her middle name. I've waited this long so fo sho I was gonna get in there."
While Union didn't share much about why they chose Kaavia, it sounds like there's a special family tie behind the second part of the baby's name. The new mom also joked in her post that the baby has "102 nicknames, so there's no shortage of things for the two of them to call her. Wade even has Kaavia James' name tattooed on his shoulders, too.
In a separate (and also emotional) Instagram post at the end of November, Union shared a photo of her and Wade from when their surrogate had four months left in her pregnancy. The Being Mary Jane star explained that the moment captured in the picture is when the two of them "decided to embrace faith" that everything would go smoothly with Kaavia James' birth.
Union and Wade have faced plenty of setbacks on their journey to becoming parents together. (Kaavia James is Union's first child, while Wade has three children from previous relationships.) But after all of the heartbreak they've gone through, the two of them now have a beautiful, healthy newborn in their lives. And based on the photos they've shared so far, the two of them look over the moon about their bundle of joy.