George Takei Is Writing A Graphic Novel About Internment Camps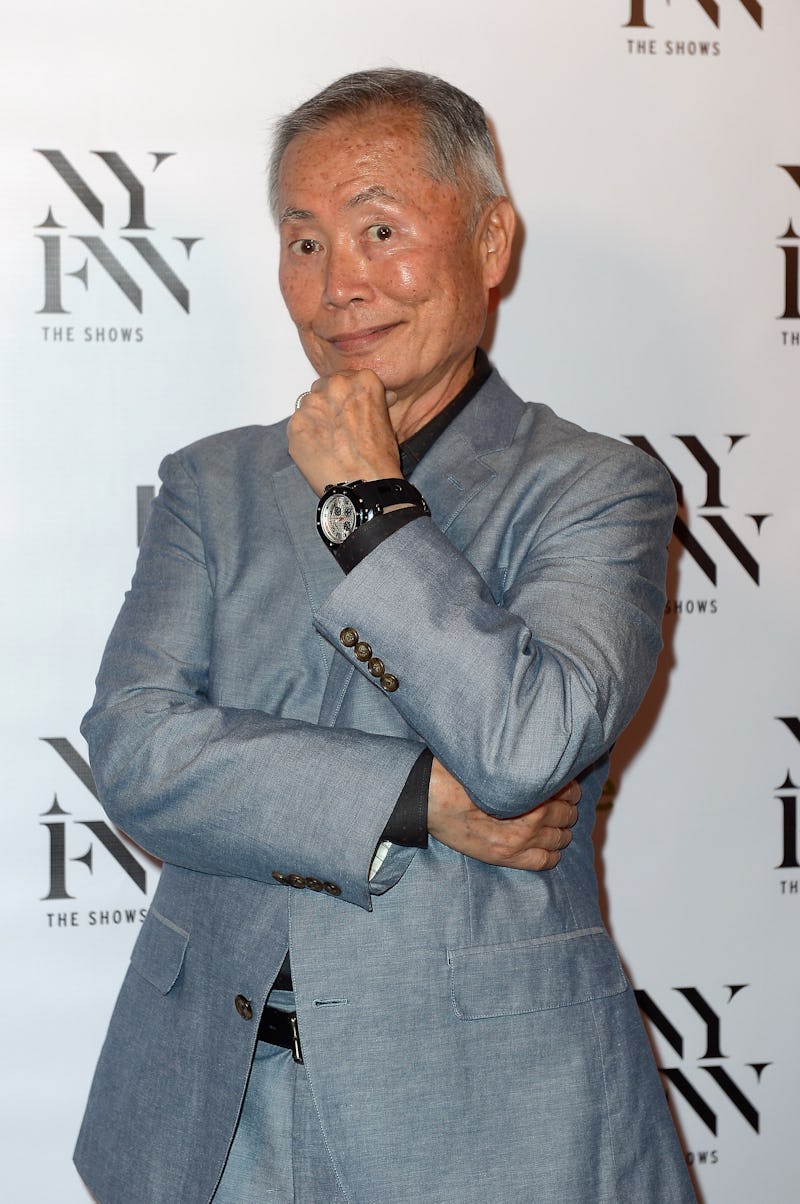 Gustavo Caballero/Getty Images Entertainment/Getty Images
Star Trek actor and everyone's favorite meme-promoter George Takei is writing a graphic memoir about his experiences growing up during World War II. Takei previously starred in the Broadway musical Allegiance, which was also based on his time in the camps where Japanese-American families were imprisoned by the U.S. government during the conflict.
Following the December 1941 attack on Pearl Harbor, and continuing through the war until 1946, the U.S. government forcibly relocated more than 100,000 Japanese-Americans to internment camps in the southwestern states. Many of the prisoners, like Takei, were second- and third-generation Americans. The Japanese language was banned in the camps, and the lack of proper facilities and medical care led to outbreaks of "typhoid, dysentery, and smallpox," as well as "food poisoning and other illnesses."
After they were released, survivors of the camps found their homes occupied by new families or destroyed, and their jobs unavailable. It would be decades before the U.S. government acknowledged the atrocities of Japanese internment and provided reparations to those it wronged during World War II.
Although Takei is best known for originating the role of U.S.S. Enterprise helmsman Hikaru Sulu in the original Star Trek series, his graphic memoir will focus largely on "his time as a 5-year-old when he and his family were sent to live in government internment camps during World War II," according to The New York Times. Vulture reports that Takei's "graphic novel will ... be more child-friendly" than Allegiance.
IDW will publish George Takei's graphic memoir, scripted by Justin Eisinger and Steven Scott, sometime in 2018.