13 Books To Help You Harness Your Inner Power In 2019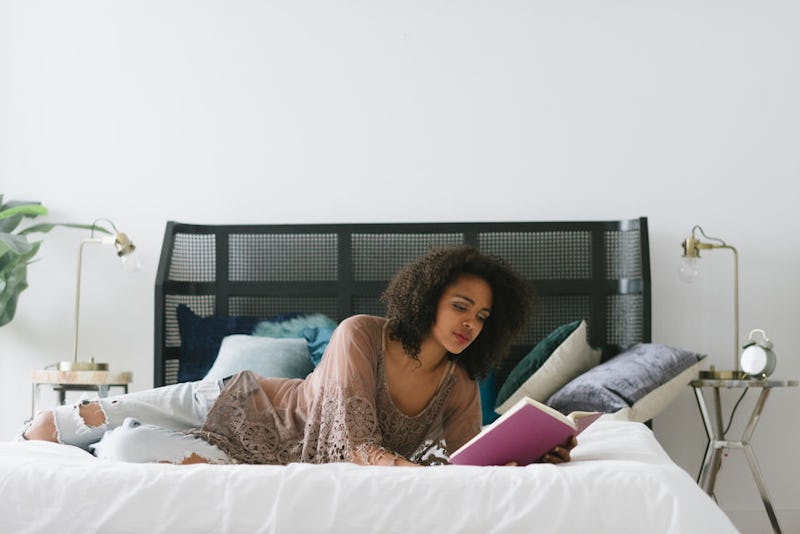 Lauren Naefe/Stocksy
Want to be more in-touch with your spirit and self in the coming year? I've picked out 15 books you should read in 2019 below, and you're going to love them all. No matter whether you want to love yourself a little more, or harness the power that's already inside you, these books will help guide and nourish you through the next 12 months.
I'm admittedly a newcomer to spirituality, having spent many long years as a skeptic. Now, I've come to realize that, while you can't prove the existence and power of magick scientifically, there's no good reason to think that a self-care ritual or spell won't make you feel a little bit better about your current situation. Today, I'm all about magick that makes you — and the people around you — feel better.
Although some of the books on the list below are very witchy, others are simple self-help guides to improving your self-worth and -esteem. I have specifically avoided most books that connect to a specific religion, simply because I believe that this list should be accessible to anyone, regardless of their pre-existing systems of belief.
Check out the 13 books I've picked out for you below: