Gina Rodriguez Is Starring In This YA Adaptation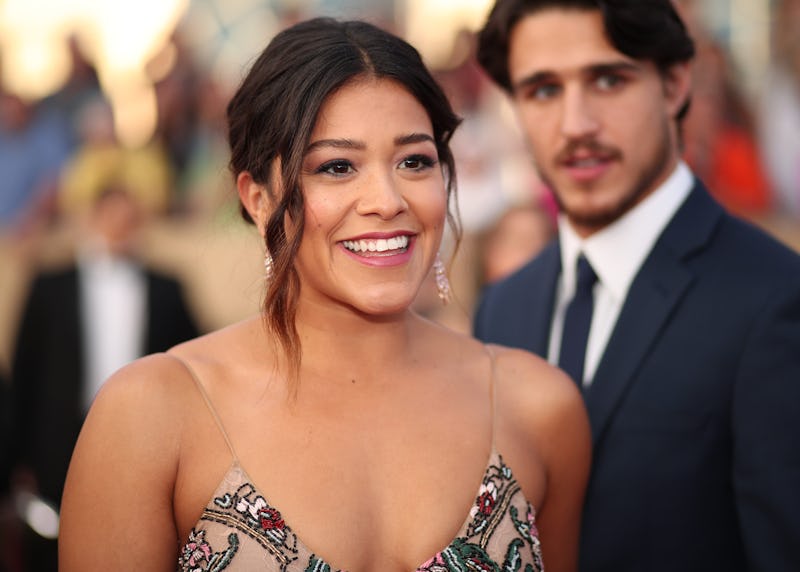 Christopher Polk/Getty Images Entertainment/Getty Images
Hulu's adaptation of The Handmaid's Tale is right around the corner, and now there's even more bookish programming headed to the streaming service. One of Meg Medina's YA novels is coming to Hulu, courtesy of Jane the Virgin star Gina Rodriquez, 3Pas, and Universal TV. In a world run by too-big-for-their-britches bullies, Medina's Yaqui Delgado Wants to Kick Your Ass is exactly what we need to see on TV right now.
Medina's award-winning 2013 novel, Yaqui Delgado Wants to Kick Your Ass, centers on Piddy Sanchez, the new girl in school. Piddy gets a heads-up that the titular bully hates her and wants to jump her, even though the two girls have never met. Yaqui doesn't seem to have a reason, she just hates Piddy, who tries her best to stay out of her way. But as tensions rise, and the situation comes to a head, Piddy must make tough decisions about how to handle herself.
The television adaptation of Yaqui Delgado Wants to Kick Your Ass will be written by Dailyn Rodriguez (Queen of the South), who will also co-executive produce with Rodriquez and 3Pas owners Eugenio Derbez (Instructions Not Included) and Ben Odell (Girl in Progress). Attached to produce are Jessica Pavao of 3Pas and Emily Gipson of Rodriquez's production company, I Can and I Will.
Medina will be involved as a consulting producer on Hulu's Yaqui Delgado Wants to Kick Your Ass. She is also the author of Tia Isa Wants a Car and Mango, Abuela, and Me.
Yaqui Delgado Wants To Kick Your Ass by Meg Medina, $7.19, Amazon