Kids' Books That Teach Kindness & Respect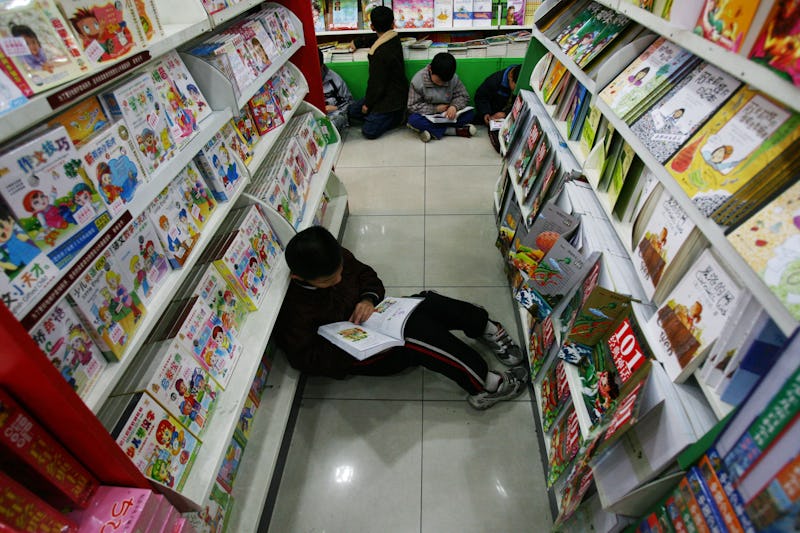 China Photos/Getty Images News/Getty Images
After the turbulent year we've had, children's book publisher Scholastic says that lessons on kindness will be essential in kids' books in 2017. No doubt spurred on by continued calls for anti-bullying measures and the unnecessary cruelty of our incoming executive administration, lessons on kindness are more important now than ever.
Anti-bullying books are just one of the five trends Scholastic predicts we'll see in picture and chapter books in the coming year. Other heavy-hitters include:
Big Book Anniversaries: The Magic School Bus, Goosebumps, Captain Underpants, and Elephant & Piggie are turning 30, 25, 20, and 10 in 2017, a year that also marks Little House author Laura Ingalls Wilder's 150th birthday.
Fun and Funny Books: Scholastic recommends Mobi Shinobi: Ninja on the Farm by Luke Flowers and Frazzled: Everyday Disasters and Impending Doom by Booki Vivat, but you should also keep an eye out for B.J. Novak's The Alphabet Book with No Pictures, due out in September 2017.
Science and Research Books: This year's news about fake news will cause a bump in nonfiction next year, so grab some LEGO Nonfiction series installments and Fact or Fake? by Alan Zullo to complete your home library.
Reinvented Classics: If you loved Fractured Fairy Tales, you're going to love 2017, with Claudia Davila's Super Red Riding Hood, Penny Parker's There Was an Old Dragon Who Swallowed a Knight, and Jeffrey Burton's Itsy Bitsy Duckling to look forward to.
Which children's book trends for 2017 are you looking forward to the most? And what are your favorite children's books with lessons on kindness? Let me know on Twitter! But first, check out the 11 recommendations below, courtesy of Scholastic and yours truly.
Image: China Photos/Getty Images