'GMW' Fans Will Love This 'Goldbergs' Cameo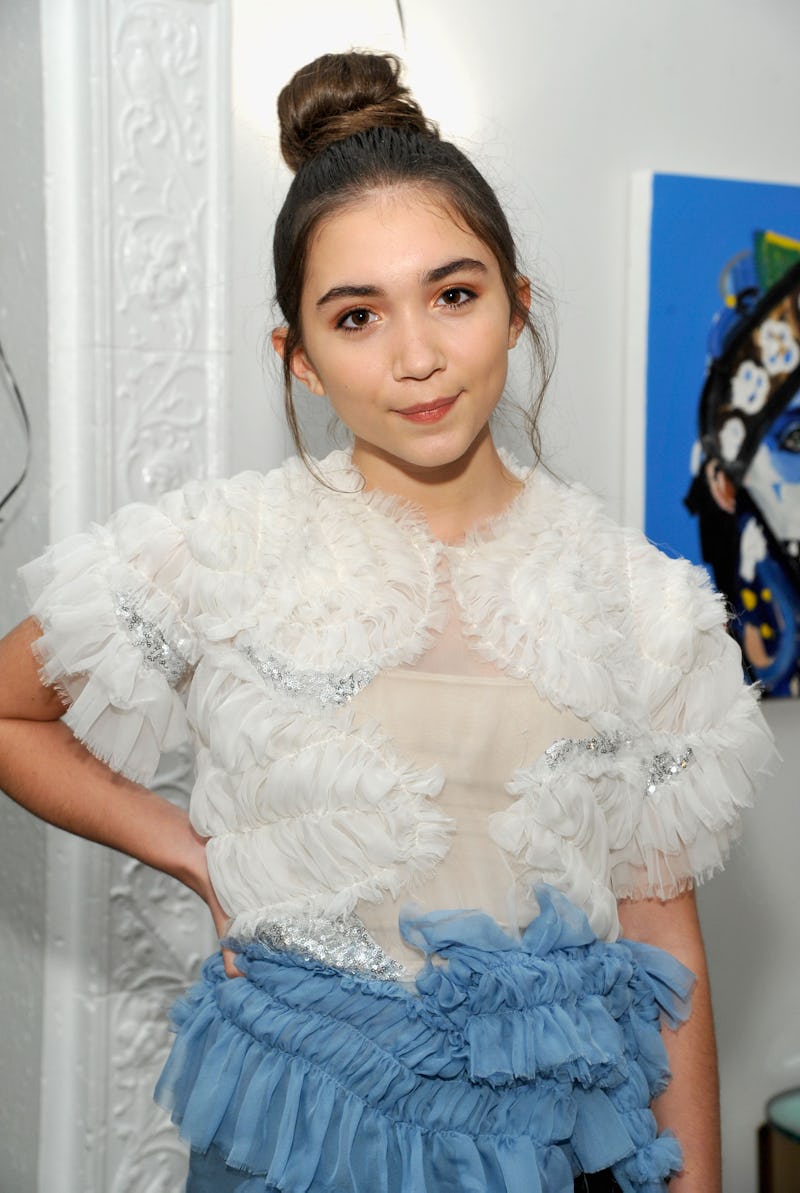 John Sciulli/Getty Images Entertainment/Getty Images
While the fate of Girl Meets World continues to float around somewhere up in the air (come on, Hulu!), at least we know that the actor behind the show's titular character will be back on the small screen relatively soon. In this potentially GMW-less world, that news is certainly something to celebrate. On Monday, TVLine reported that Rowan Blanchard will be on The Goldbergs later this year. Whatever does or doesn't happen to Girl Meets World, it is great to see Blanchard getting what appears to be another fun role. She's just too delightful to not be on television all of the time, you know? (Same goes for everyone else on Girl Meets World.)
According to TVLine, Blanchard is slated to appear in at least one episode of the ABC sitcom's fourth season as "Aliza, the editor of William Penn Academy's student-run sci-fi/fantasy magazine." Well, Aliza sure seems like a gem of a character. Now, I realize I am running with a quick, one-sentence description, but Aliza sounds awesome enough to be friends with a certain awesome duo from a certain awesome (albeit recently canceled) show.
On January 4, Girl Meets World fans' hearts shattered when the series' writers tweeted that Disney Channel would not be giving the Boy Meets World spinoff a fourth season. Netflix opted to not rescue the show, but the jury's still out on whether or not another streaming service or network will swoop in and let Girl Meets World finish telling its story. Let's hope that swoop happens, Girl Meets World fans.
And don't stop holding onto that hope.