This New Makeup Trend Will Have You Seeing Stars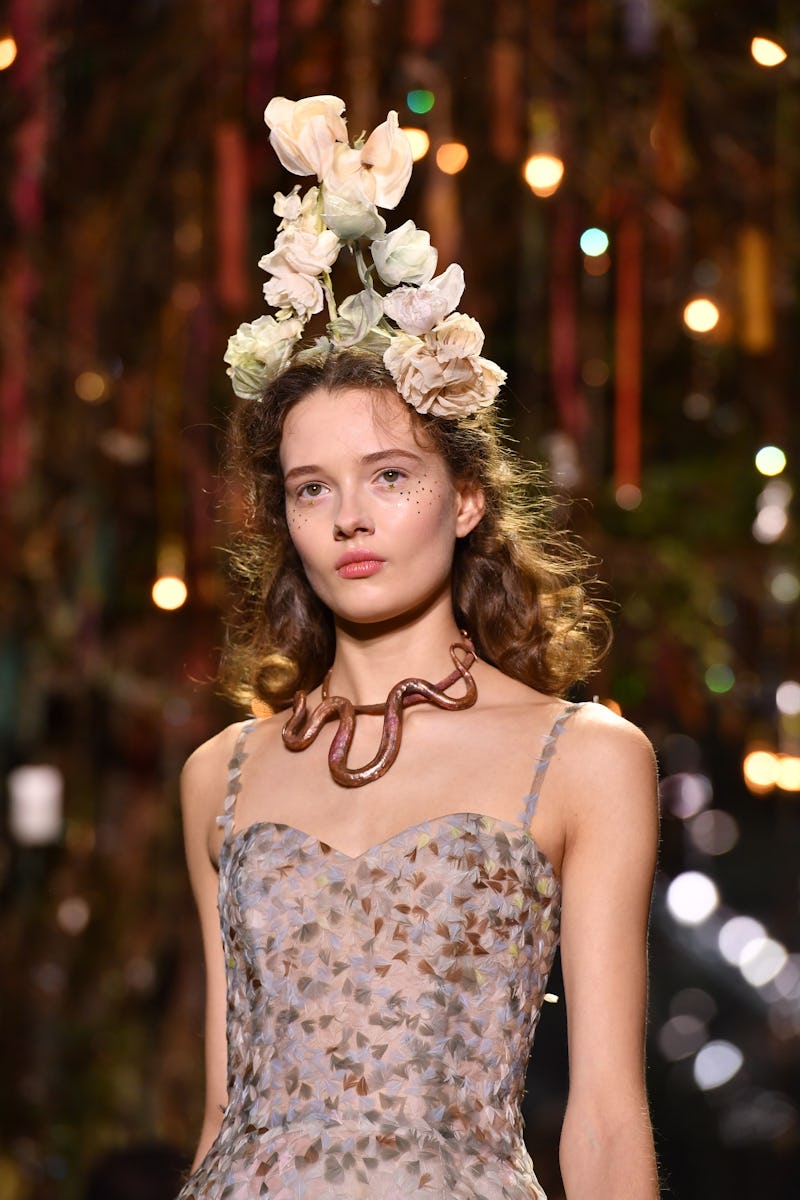 Pascal Le Segretain/Getty Images Entertainment/Getty Images
Not many of us would ever think we'd be wearing something from the catwalks of Dior (especially considering one item can cost about two months of rent,) but there is one look from their show that anyone in any price range can steal: The star glitter freckles trend. If you thought haute couture only catered to grown-up aesthetics, than you'll be pleasantly surprised with this smattering of constellations across models' cheeks as they made their way down the runway.
And the thing is, even though it's whimsical, the subtle size of the glitter makes it totally doable to pass off. And there are many different ways to play with it on your face. One classic move is to create a pattern that's similar to natural freckles you get from the sun — meaning, the glitter across your cheekbones. "In one look, the glitter was applied in a 'stardust' shower on the cheekbones swept up towards the temples," Dior Image Director Peter Philips told PopSugar.
Another option is to put it on your eyelids, which would make for a really cool eye when you're going out on the weekend. "Then I also chose the metallic purity of a single, bigger, more 'rebel attitude' star placed either on the inner corner of each eye or at the center of the lower lid," Philips explained.
So are you curious where you can pull off such a dreamy trend? The obvious answer is to wait til the weekend — the wilder beauty looks often pass under the radar when it's 11 o'clock on a Friday. Just look at how green lipstick and red eyeshadow is popular. Whether you go to a bar or a concert with friends, a smattering of star glitter freckles would be seen as right on trend.
But I'd also like to argue the case that you can pull this off during the daytime hours on a weekday, too. Seeing how the stars are so small and understated, they truly do look similar to freckles when you first glance at them. So why not wear them out while grocery shopping and see how you feel? Channel your inner Queen Titania and shine on.