Goldie Hawn's Relationship Tips Are Pretty Traditional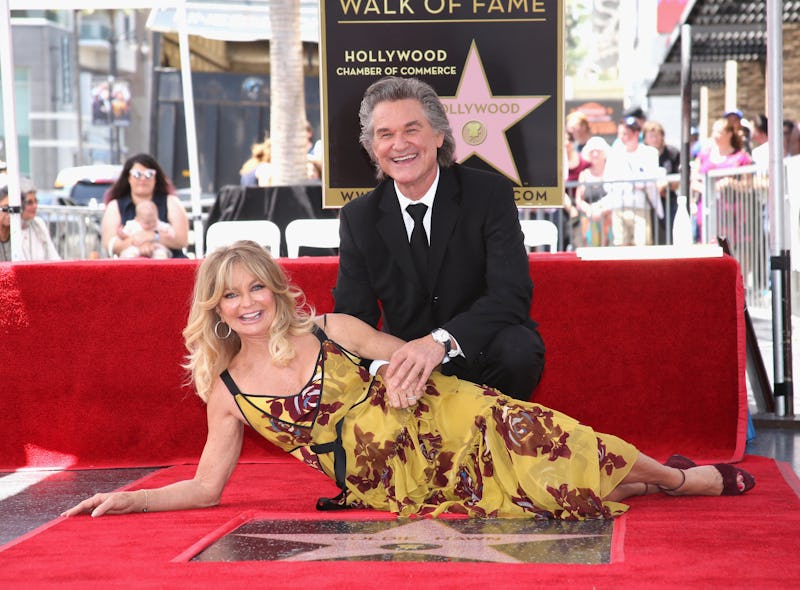 Jesse Grant/Getty Images Entertainment/Getty Images
The old saying goes, first comes love, then comes marriage. Although that may be true for some, to others love is enough to validate a relationship. Despite being in a 34-year relationship with Kurt Russell, Goldie Hawn told People magazine the secret to their enduring affection for one another is rather traditional: "Love, gratitude, compassion, because sometimes every man or every woman will drive their partner crazy. Family. Fun. Laughs. Sex. If you don't nurture that, and remember, you're done."
Loving, honoring, and cherishing a spouse in sickness and in health sounds similar to being grateful and compassionate for your significant other in spite of their flaws, in my opinion. Although society has made strides in respecting relationships of all kinds, there is still an underlying expectation that if a couple is together for an extended period of time and everything's going well then marriage should be right around the corner.
As People notes, after two divorces, Hawn chose not to remarry and just stay in a long-term relationship with Russell after meeting on the set of the movie Swing Shift. She told British talk show Loose Women that marriage felt too restricting. "There's something psychological about not being married," she said. "Because it gives you the freedom to make decisions one way or the other. So for me, I chose to stay, Kurt chose to stay, and we like the choice."
Although there is more of a choice without judgment today, being "Facebook official" or someone's #MCM or #WCW to show you're taken adds to that pressure to define a relationship in the eyes of others. In actuality, the legitimacy of a relationship status should be no one's business. Although Hawn might have a non-traditional relationship to some, her tenets for a lasting relationship are quite classic and timeless. When love comes naturally, all you have to do is work to preserve it.