Good American's Newest Launches Are Classics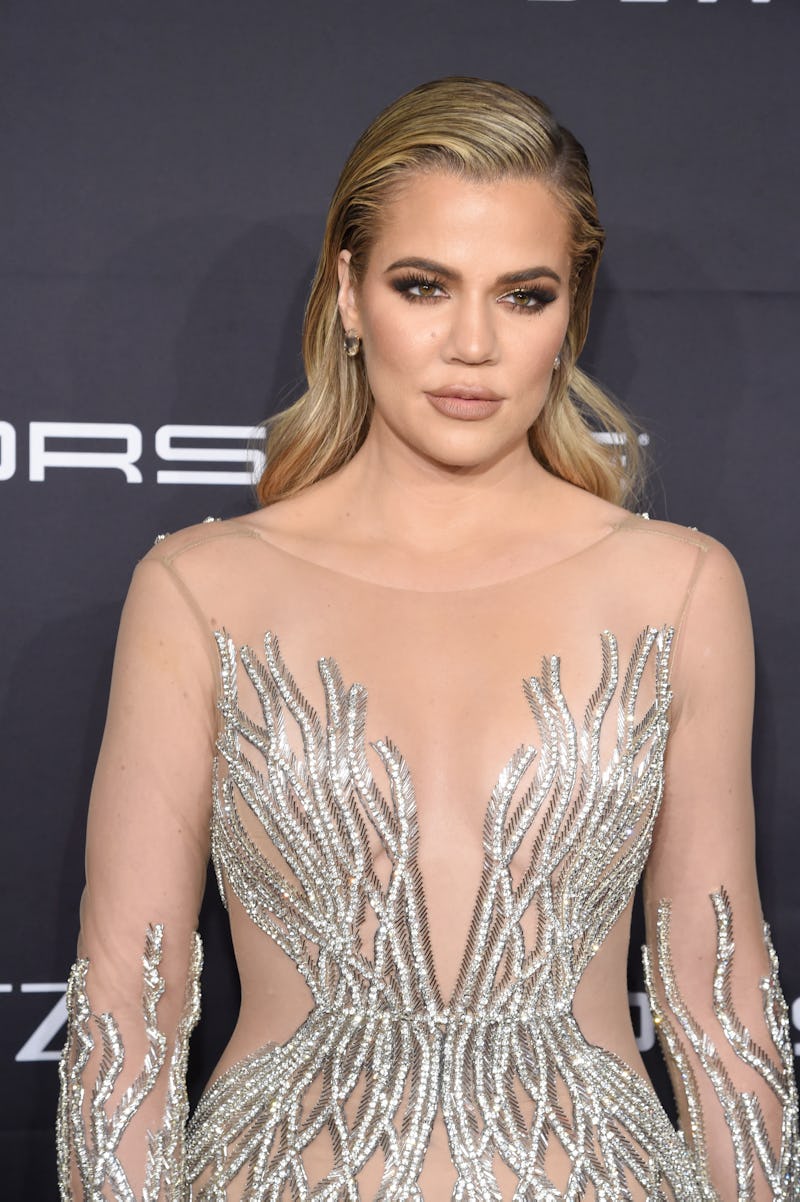 Jamie McCarthy/Getty Images Entertainment/Getty Images
The Kardashians and Jenners are basically taking over the fashion and beauty worlds at this point. Of course, that's not literally true, but it certainly feels like it. Now, Khloe Kardashian's latest Good American launches are here and totally classic, and they are going to give your favorite pair of jeans a run for their denim money — not that Good American hadn't already been doing so.
Kardashian's denim range has been making a stir since it was first announced. Not only was it a brand new product from a member of the Kardashian clan, but the denim featured a unique and powerful message in the world of luxury denim: body positivity. The Good American line comes in sizes 00-24 in every style they release, and not only does the line feature extended sizing but the representatives for the brand are gorgeously diverse. The Good Squad — the women selected to model the brand — are incredibly diverse sizes, and on the Good American website, fans can see the jeans on three different body types.
If the message of Good American wasn't enough to get you shopping, though, the new Good Waist, Good Waist Crop, and Cut-Offs are totally classic pairs of denim, and they're the perfect style to be your new go-to for any season.
The Good Waist and Good Waist Crop jeans are basically the perfect high-waisted skinny. The skinny denim comes in three different washes of blue and are totally classic. Coming in sizes from 00-24, the size range is great as well. They're the perfect basic pair of always stylish jeans.
As for the Cut-Offs, they're exactly what you'd think. The styles ends above the knee, but unlike the Good Waist jean, the crop features some perfectly cool distressing.
If you want to shop the new styles of denim from Good American, they're both available right now over at the brand's website. As for the pricing, it's consistent with the brand's previous retail price points. The Good Waist retails for $159 while the Good Waist Crop will cost you $149. As for the Cut-Offs, they're $139.
Head over to the Good American website now to shop the latest addition to the denim family. With their size inclusive message, killer styles, and perfect design, they're basically perfect.