You Have To See Hailee Steinfeld As Belle From 'Beauty & The Beast'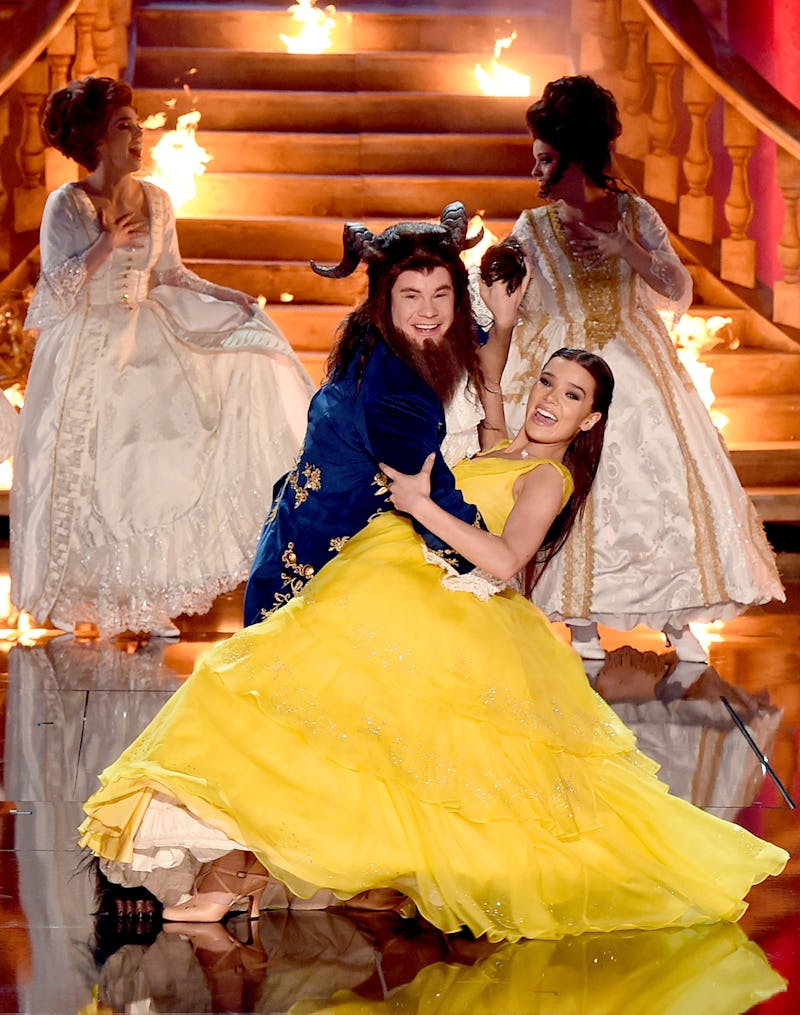 Kevin Winter/Getty Images Entertainment/Getty Images
In what can only be described as one of the more "stunning" opening performances in award show history, Hailee Steinfeld joined host Adam Devine on stage in a giant Belle gown to sing "Tale As Old As Time." And it was kind of magical.
In honor of Beauty & the Beast, Devine opened the MTV Movie & TV Awards dressed as Beast, Rebel Wilson pranced across the stage in a giant Mrs. Potts tea pot, and Steinfeld dashed out of the audience to dance and sing in the glorious yellow gown. She joined Devine, who twirled her around before clinging to a chandelier and flying across the auditorium. You know. Just a casual performance.
The two singing together was kind of amazing. (We all know Steinfeld has a great voice.) But let's talk about that dress, shall we? It wasn't quite a perfect Beauty & the Beast replica, as it was much more yellow and seemed to be made of tulle. And yet it was all sorts of pretty.
It's going to be difficult to keep the rest of the show at this level, but I'm sure Devine will make it happen. And, if we get to see Steinfeld again (maybe accepting an award for "Movie Of The Year" for The Edge of Seventeen?), that'll certainly help.
In case you missed it, here is Steinfeld dancing with Devine in their Beauty & the Beast best.
The performance was quite the showstopper.
Complete with Mrs. Potts, of course.
Stunning.
Showstopper indeed.