All The Looks At The 2017 MTV Movie & TV Awards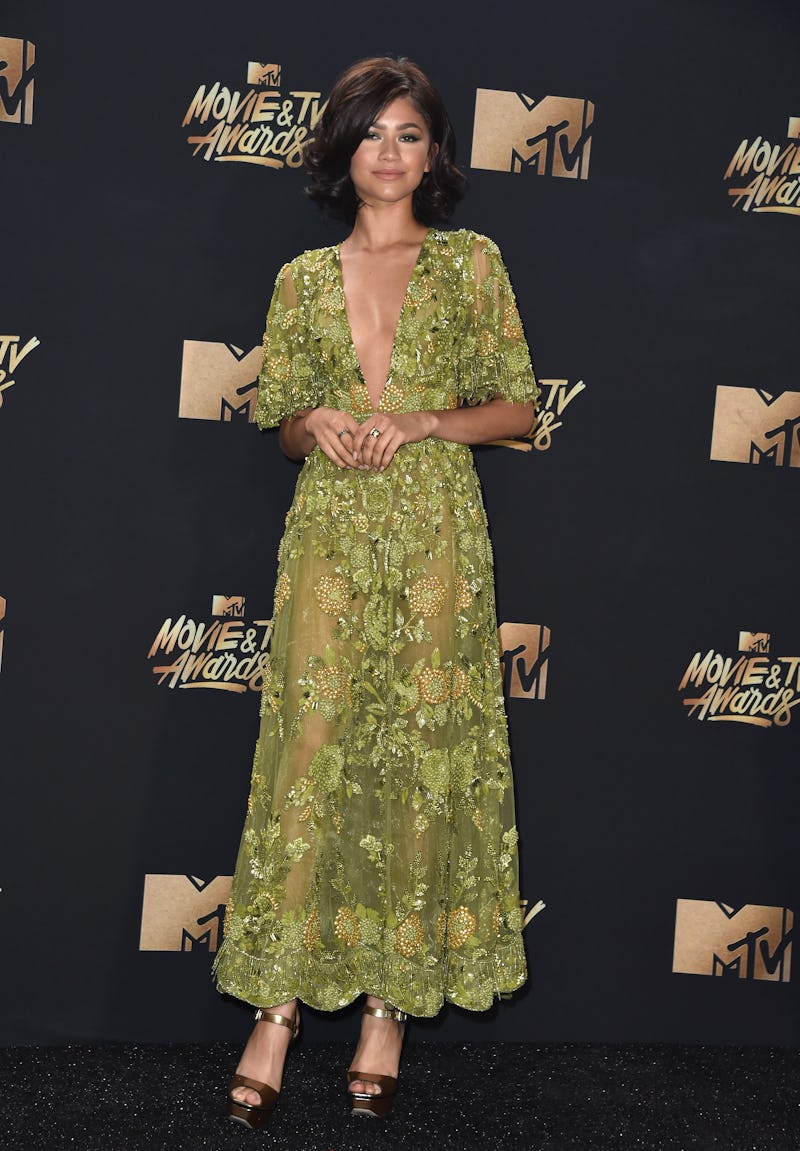 Alberto E. Rodriguez/Getty Images Entertainment/Getty Images
This year's MTV Movie & TV Awards promises to be all sorts of exciting with the addition of TV, new award categories ("Best Fight Against The System," anyone?) and a hilarious host. But what I'm really looking forward to are all the looks from the MTV red carpet.
If you've watched the show over the years, then you already know the red carpet looks run the gamut from colorful and fun to simple and chic. This is no Oscars carpet, with long flowing gowns and sequins and updos. No. This is a fun carpet, where celebs look casual, cool, and sometimes downright quirky.
Take last year's show, for example. Without even planning it (or maybe they planned it?) everyone showed up in one cool all-black look after another. This was, of course, a far cry from previous MTV red carpets. Need I mention the year 2000, which featured a spray tanned Paris Hilton, complete with diamond belly ring? That was about as fabulous and MTV-tastic as it gets.
The show is always a spectacle in the best way, and Sunday night is shaping up to be no different. Several movies and TV shows with incredible casts are up for awards, so we'll hopefully be seeing the likes of Taraji P. Henson, Emma Watson, the cast of Stranger Things, Hailee Steinfeld, and Chrissy Mentz. While there wasn't a red carpet show on TV, there was plenty to see on the live stream. Take a look at all their amazing outfits below. I think you'll agree this night is definitely going down in MTV history.
Taraji P. Henson
This has got to be the shiniest, and chicest, dress ever.
Hailee Steinfeld
A purple-y dream.
Cara Delevingne
Bald is beautiful. And so is Cara in this dress.
Tracee Ellis Ross
Despite the mismatched colors, this dress works.
Shannon Purser
Shannon Purser, AKA "Barb" from Stranger Things, was unrecognizable in a patterned skater dress and pretty teal eyeliner.
Chrissy Metz
Chrissy looked beautiful on stage in a short (and very shiny) red dress.
Holland Roden
I'm loving the feathers on Holland Roden, of Teen Wolf fame.
Amandla Stenberg
Tell me you don't love this lipstick/dress/shoe combo.
Zara Larsson
Larsson looked great performing on stage in a sparkly bralette.
Bea Miller
Bea Miller was super pretty in a pre-show performance.
Kat Graham
This dress was as sleek as it gets.
RuPaul and Michelle Visage
Michelle looked amazing in some old school glam, while RuPaul rocked a printed suit.
Mary Elizabeth Winstead
That ruffle is everything.
Teala Dunn
Love this dress, but truly love those shows.
Jillian Rose Reed
The actress was bringing some serious JLo vibes.
Molly Tarlov
This dress was super casual, but super cute. And those shoes.
Storm Reid
Could she be any cuter?