You Need To Hear Halsey's Moving Speech About "Inconvenient" Women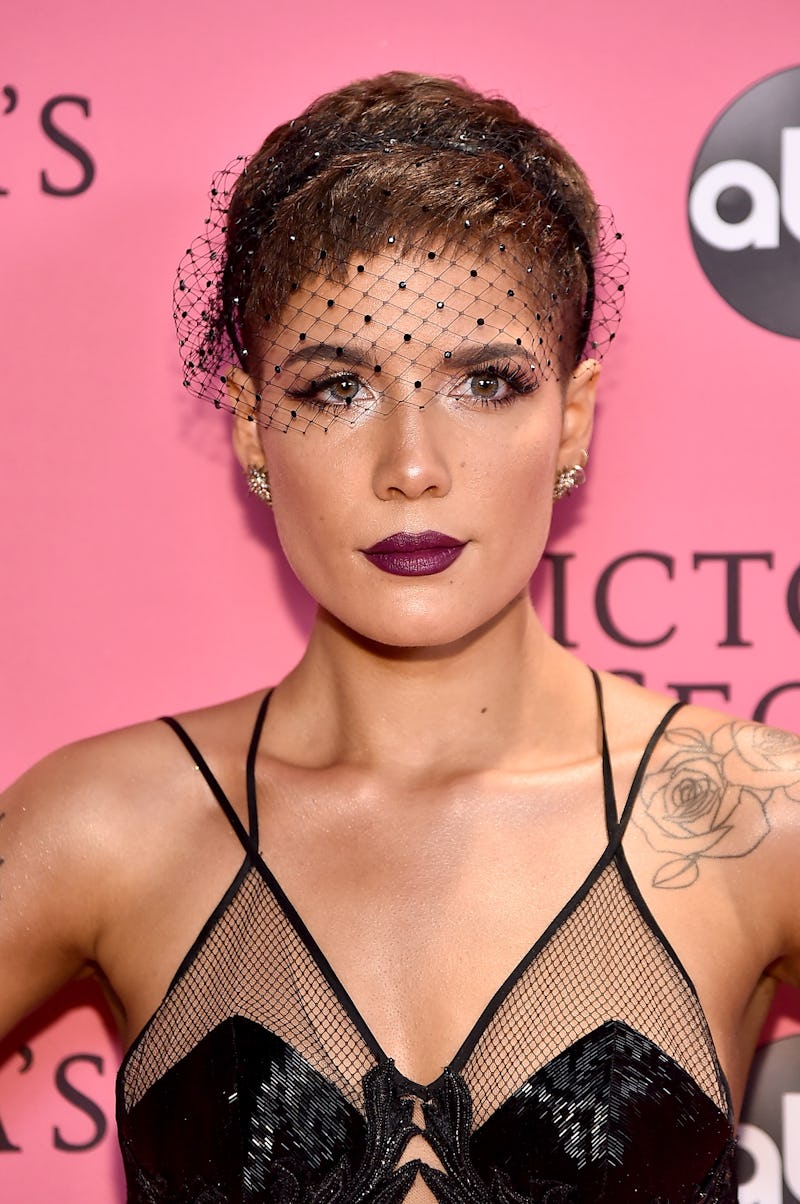 Theo Wargo/Getty Images Entertainment/Getty Images
Halsey has never been one to shy away from talking about difficult topics, and now, she's sharing something that will resonate with so many women. At Sunday's Glamour Women of the Year summit, Halsey made a speech about "inconvenient women," pointing out how unfairly women are treated at home, in the workplace, and in the world in general compared to men, and the situations she describes in her poem might sound pretty familiar to women who have felt the same way.
In the poem, Halsey starts out by listing qualities in men that are respected and distinguished — like being honest, outspoken, fighting for what they deserve in their careers and having grey hair — but that aren't viewed the same way when those same qualities are describing a woman. Instead, she's seen as an "inconvenience," rather than someone who deserves respect and admiration.
She said:
"Brutally honest, outspoken and fearless / Goes with their gut, never favors appearance / 'Cause who has time for vanity with opponents to extinguish? / And don't you think that hint of silver hairline is…distinguished? / In men? All these qualities, they make you a genius. / But if you're a woman, you're an inconvenience."
Then, based on that idea of being inconvenient, Halsey's poem goes on to talk about different women who are standing up for themselves or are finding themselves in moments of weakness that would have very different outcomes if they were men.
Even women who haven't been in these same situations, there's a very good chance that something about each of them will feel all too familiar. Halsey covers so many times when women are made to feel less than: getting shut down at work, battling mental illness that isn't "sexy," running for office, a black woman who is seen as "angry," and being seen as a "waste of a woman" as a trans woman who cannot biologically carry children.
At the end of her speech, Halsey addressed the crowd as herself, saying that people want to "screen" her speeches and make sure that she isn't saying anything offensive — and according to the singer herself, she wasn't going to allow herself to be censored, because she doesn't "get on a stage and not say what I mean."
Halsey ended her poem with this verse:
"So, if you're offended, and viewing at home / I'm here to say that I'm not sorry / For being… inconvenient. / You were not put on this earth to make everybody else's life easier./ So please, be inconvenient."
This isn't the first time that Halsey has shared a poem like this one. At January's Women's March, she read a poem about women's #MeToo stories, including experiences that had happened to her personally, and encouraged people to be voices for others who felt like they could not speak up.
Halsey's message in her latest poem is simple, but so powerful: Do not be afraid to be inconvenient, because you do not owe being "easy" to deal with to anyone. It's definitely easier said than done, but the more women like Halsey speak up about the ways women make themselves smaller for everyone else's convenience, the more women will feel empowered to fight for the treatment they deserve.