H&M's Presidents Day 2017 Sale Is One Of The Best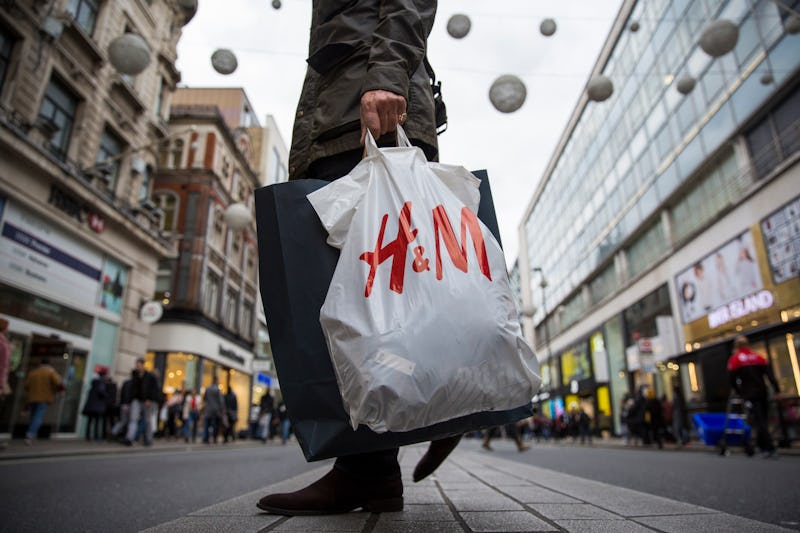 Jack Taylor/Getty Images News/Getty Images
If there's anything better than a long-weekend, it's a long-weekend filled with sales. The upcoming holiday might not seem like a major one, but it will be once you see all the fashion and beauty sales up for grabs. H&M's President's Day sale is one of the best of them all too. The in-store and online savings are incredible, so get those wallets ready.
Out of all the deals this weekend, the best are the ones that are in-store and online. Because, well, then the possibilities are endless. No matter how you decide to shop for the long-weekend, you're in luck. According to the website, H&M is offering 70 percent off of everything from turtle necks to printed tees. They're even giving money off some of their new arrivals too, which means you'll get a jump on stocking up for spring style.
In case you don't realize that 70 percent off is incredible, let me rephrase it for you. You can shop staple items for as little as $5. Mostly everything ranges from $7.99 to $12.99, but the highest the price goes is $17.99. That makes it easy to stock up without breaking the bank. It really doesn't get much better than that.
That's not the end of the savings either. If you're an online shopper, you can get free shipping on top of the great deals. All you have to do is enter the code 7779 at checkout to get free shipping. It's that easy!
Basically, if you weren't already planning on doing some shopping, you will be now. Whether you're looking to stock up on some extra winter attire or get ready for spring, this sale has something for you. That's what makes it so great.
The sale is going on now through Feb. 20. So what are you waiting for? Go get to shopping!