Charles Dickens's Letters Reveal He Really Didn't Like Another Famous Author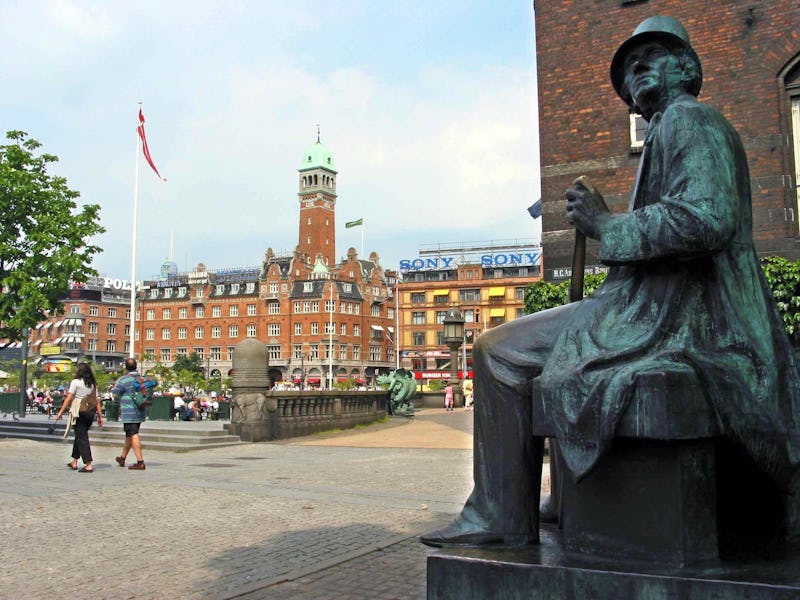 ERIC BARADAT/AFP/Getty Images
You've probably learned by now that it's best not to overstay your welcome when you're staying in someone else's home, but that point of etiquette was evidently lost on one of history's most famous children's authors. Hans Christian Andersen proved himself to be a terrible houseguest during an 1857 stay at Charles Dickens' home, which wound up destroying the friendship between the two authors.
The details of the hellish visit were revealed in a letter Dickens wrote to Lord John Russell, later the Prime Minister of Great Britain, which sold at auction for £4,600 — about $6,060 U.S. — on Saturday. In the letter, Dickens wrote that Andersen "spoke French like Peter the Wild Boy and English like the Deaf and Dumb School," adding that "his translatress appears to make out that he can't speak Danish," either.
What made Hans Christian Andersen such a bad houseguest? Well, for one thing, a visit Andersen promised would last no more than two weeks turned into a five-week stay at Dickens' home in Kent. Andersen also exhibited some downright strange behavior during his visit, which included sobbing at bad reviews of his work and complaining "that no one was available to shave him in the morning," according to The Guardian.
Granted, Dickens' appraisal of Andersen's form may have been clouded by the English author's personal woes, which included marital troubles and some bad reviews of his own. Still, it might be a good idea to remove Hans Christian Andersen from your Famous People, Living or Dead dinner guest-list.