Yep, Hanson Dissed Justin Bieber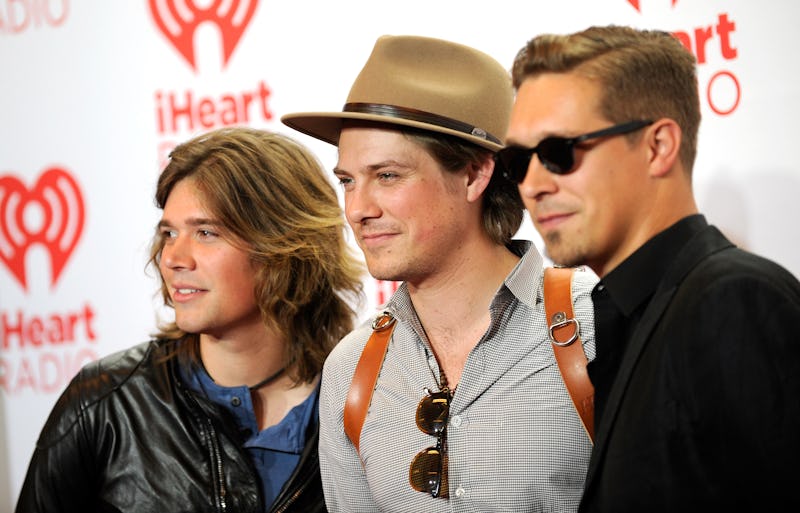 David Becker/Getty Images Entertainment/Getty Images
Hanson is no stranger to pop hits. The pop rock group was formed in the '90s by brothers Isaac, Taylor, and Zac, and they went on to have many chart-topping singles throughout their career. During the band's career peak in the late '90s, songs like "MMMbop", "Thinkin 'Bout Somethin'", and "Where's The Love" were radio staples. However, the group is not a fan of some of today's pop stars. Hanson dissed Justin Bieber in an interview with Australia's Hot 107 FM Amos, Cat, & Angus show on Sunday. While playing a game called "Whose Song Is It Anyway?" the DJs played Justin Bieber's remix of Daddy Yankee and Luis Fonsi's super hit "Despacito". The members of Hanson did not know who the song was by and did not care to.
When the radio hosts revealed that Biebs was one of the artists behind the track, one of the brothers was quick to diss the star. "Can I just say that I'm glad that I didn't know who that was," he said. "I prefer not to get any venereal diseases so whenever Justin Bieber gets near me or near my ears ... it's just ear infections, they're terrible."
Koalas are known for contracting chlamydia, and the band took the opportunity to liken Bieber's music to the sexually transmitted disease that has plagued the Australian animal.
"It's like hanging out with a koala," one of the other brothers told Hot 107. "Chlamydia of the ear, it sucks".
These were harsh words for the song that holds a top position on Australian pop charts. "Despacito" has also dominated the Billboard Hot 100 in the United States, enjoying the No. 1 spot after 21 weeks on the chart. It's the first time a Spanish song has topped charts in the United States since the "Macarena" in 1996. But despite the song's widespread success, Hanson was still unfamiliar with the track and lost the radio game.
This isn't the first time Bieber has made headlines related to his part on "Despacito". According to CNN, Bieber enraged fans when he was unable to remember the words to the popular track at the Stockholm Summerburst Festival. In May, he tried to get away with faking it at the 1Oak nightclub in New York, replacing lyrics with "Dorito" and "Burrito", a choice that offended some fans.
The moral of the story is that Biebs might want to learn the lyrics to "Despacito" and Hanson might want to learn who the track is by. The '90s boy band did, after all, have one thing right in their interview — like it or not, this song of the summer is here to stay.