This Year's Grammy Nominations Have Harry Styles Fans Outraged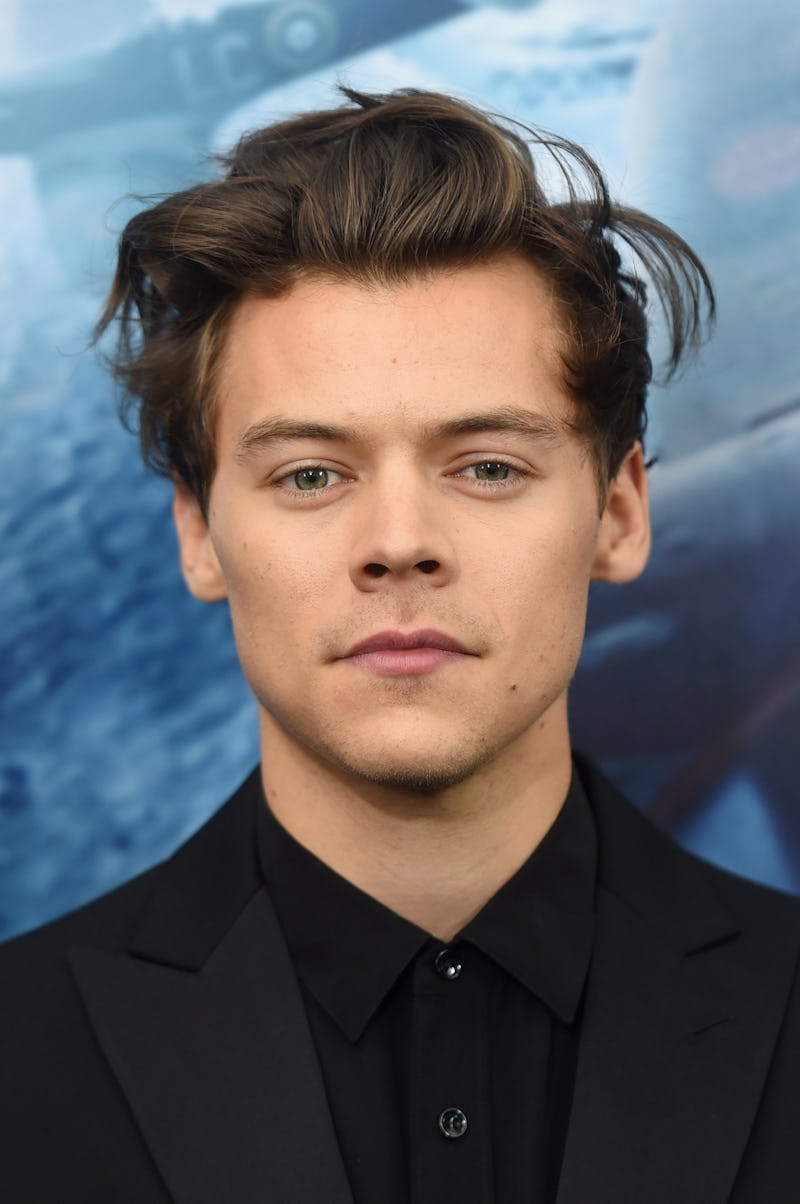 Jamie McCarthy/Getty Images Entertainment/Getty Images
On Tuesday morning, the 2018 Grammy nominations were officially announced, and although plenty of deserving artists were recognized, there was also a certain former One Direction member who was left off the list entirely. Unfortunately, the Grammys snubbed Harry Styles this year, despite the fact that his first solo album was definitely worth an awards nod or two, and his fans are pissed.
Although One Direction is, sadly, no longer a band (for now, anyway), that hasn't kept the guys from making music on their own, and Styles' self-titled album, which dropped in May, has been killing it. Including singles like "Sign of The Times" and "Two Ghosts," the album debuted at number one on the Billboard 200 with a tour selling out in 29 cities across the United States. With commercial success like that, it seemed like Styles was destined to score some major award nominations too, but when it comes to the Grammys, that just didn't happen.
And since fans of Styles are loyal to a fault, it's no surprise that they're coming out in droves to defend their favorite musician, totally convinced that he should have been set to clean up when the actual awards roll around in January.
In fact, some people have already gone as far as to compare Styles to someone else who's been routinely snubbed by award shows in the past: Leonardo DiCaprio.
This isn't the worst comparison in the world, though. Obviously, DiCaprio is very talented, and even though it took him a very long time, eventually, he did score that Oscar. Maybe that means Styles' nominations and wins are coming, just not yet?
Others have chosen to share their feelings on the bad news in GIFs, which is often the best way to put these kinds of things.
Some were frustrated that the Grammys have apparently used him for promotion, like when they included him in their poll for favorite album of 2017, despite the fact that the Recording Academy didn't end up seeing him fit for a nomination:
Others chose to get a little wordier with their tweets, pointing out exactly why it's wrong that he didn't get a nomination at all. They have a point — the album is really good, and was very well received, so finding out that he wasn't included did come as a surprise to so many people who have enjoyed his solo music.
And this one simply offered condolences, because sometimes, at a time like this, that's what's best.
As for how Styles is actually feeling right now? Well, pretty good, it seems, because even though he hasn't commented on his Grammy snubs, just before the nominations were announced he was celebrating his win for Best International Artist at Australia's ARIAs this week. Grammys? What Grammys?
Styles isn't the only former One Direction member who didn't score a nomination. Niall Horan also released his first album, Flicker, this year, and was also shut out of the awards, while Liam Payne and Louis Tomlinson similarly did not receive nominations for their recent singles. Zayn Malik did get nominated for his song with Taylor Swift, "I Don't Want To Live Forever," in the category of Best Song Written for Visual Media, but his solo work was snubbed, too.
Although Styles and the rest of the guys have been around for awhile as an ensemble, their solo careers are still brand new. There's plenty of time for them to receive the kind of recognition their talent deserves. Fingers crossed for the Grammys in the future — not that he needs the extra luck. Styles is destined for success all on his own.