Harvey Weinstein Just Denied The Claims That He Blacklisted Ashley Judd & Mira Sorvino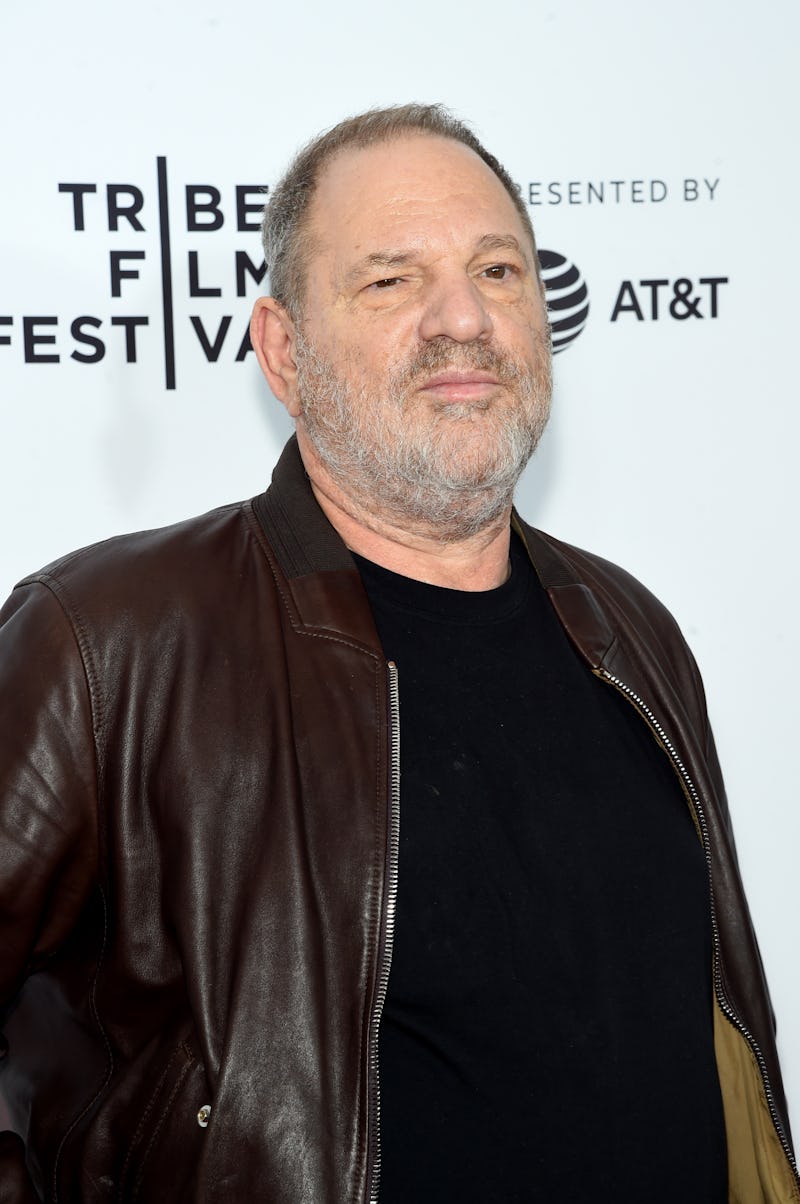 Jamie McCarthy/Getty Images Entertainment/Getty Images
Recently, directors Peter Jackson and Terry Zwigoff said that that producer Harvey Weinstein reportedly warned them away from casting Ashley Judd and Mira Sorvino. Now, Weinstein has responded to claims that he blacklisted actors Ashley Judd and Mira Sorvino by denying all rumors of such wrongdoing. Both actors have alleged that they rebuked unwanted advances from Weinstein, and they believe their careers suffered as a consequence.
A spokesperson for Weinstein issued the following statement to Bustle in regards to Jackson's claims:
"As Peter Jackson explained in his own statement, Bob and Harvey Weinstein had nothing to do with 'Lord of the Rings.'
If Ashley Judd said she was in conversations with Mr. Jackson and reviewed sketches, it was under New Line, which had casting authority, not Miramax. Miramax never provided sketches to anyone.
Around the time of "Rings," Mr. Weinstein cast Ms. Judd in "Frida" and years later, in "Crossing Over." Miramax had flown Ashley to New York for casting discussions and to meet the production team for "Good Will Hunting." While Ashley was the top choice for Miramax and Mr. Weinstein, the role went to Minnie Driver, who was the star and director's preference. Minnie did a brilliant job and he believes Ashley would have as well.
Mr. Weinstein did not blacklist Mira Sorvino, and was in fact working with her during the timeframe in question on "Mimic," the Guillermo Del Toro film. Also during that time, she was dating Quentin Tarantino, who was the foundation and backbone of Miramax.
At the time in question, no one could have blacklisted or derailed the career of Ms. Sorvino, who had recently won both an Academy and a Golden Globe award and was being courted for leading roles by all seven studios and every major broadcast network.
After the success of "Lord of the Rings," Peter Jackson was so powerful he could have cast anyone he wanted in the "Hobbit." Neither Ms. Judd nor Ms. Sorvino had roles in the film.
Mr. Weinstein continues to admire Mr. Jackson for his creative genius, but he firmly denies these accusations."
Jackson refuted Weinstein's denial in a statement to Deadline:
"We have no direct evidence linking Ashley and Mira's allegations to our Lord of the Rings casting conversations of 20 years ago – but we stand by what we were told by Miramax when we raised both of their names, and we are recounting it accurately.
If we were unwitting accomplices in harming their careers, Fran and I unreservedly apologise to both Ashley and Mira."
Last week, Jackson told Stuff that he remembers Miramax shooting down the idea of casting either Sorvino or Judd in Lord of the Rings during the period that the film was going to be produced by the company. New Line ultimately made the Lord of the Rings films, but due to legal reasons Harvey and Bob Weinstein were still listed as producers. "I recall Miramax telling us they were a nightmare to work with and we should avoid them at all costs," Jackson told Stuff. "This was probably in 1998."
Even though Miramax didn't ultimately produce the films, leaving Jackson free to suggest any casting choices he wished to New Line, Jackson said that the damage had already been done. Jackson claims in a statement of his own that at the time he had no reason not to take Miramax at their word that the actors were difficult to work with, and so he didn't consider them as the film moved forward.
On Saturday, Bad Santa director Zwigoff tweeted that Weinstein allegedly hung up the phone on him every time he mentioned the possibility of casting Sorvino in his holiday film. "I was interested in casting Mira Sorvino in Bad Santa," Zwigoff tweeted. "But every time I mentioned her over the phone to the Weinsteins, I'd hear a CLICK. What type of person just hangs up on you like that? I guess we all know what type of person now. I'm really sorry Mira."
Weinstein's spokesperson said on the producer's behalf, "Mr. Weinstein denies speaking with Terry regarding casting. That was a Dimension film and Harvey had nothing to do with it."
On Dec. 8, an essay by Sorvino on the alleged affects that rebuking Weinstein may have had on her career was published by The Hollywood Reporter. In the essay, the actor details how she went from winning an Oscar for the Miramax distributed film Mighty Aphrodite to struggling to get any major film roles in Hollywood.
Sorvino wrote,
"As for my career, I can't say for certain if it was impacted — there are other variables, like the fact that I had four children in eight years. That's my choice; I wanted to have a big family. But I won an Oscar with Miramax. To not continue and star in their movies much past that doesn't make sense. I felt if I had accepted Harvey's advances, I would have continued to make movies with them, and they were the people winning the Oscars for that decade. I was not offered any movie roles past 1996. I was still on the fringes of the Miramax family after that, but once Quentin and I broke up, that was it. Radio silence."
While Weinstein has denied any involvement in impacting the career trajectories of Judd or Sorvino, just the thought that a man in a position of power could have such a profound affect on the livelihood of two talented women is appalling. No one should ever have to face damage to their career for rejecting unwanted advances, and yet it's a reality that all too many people have to face.
If you or someone you know has been sexually assaulted, call the National Sexual Assault Telephone Hotline at 800-656-HOPE (4673) or visit online.rainn.org.