Have Online Dating Burnout? Read These 10 Books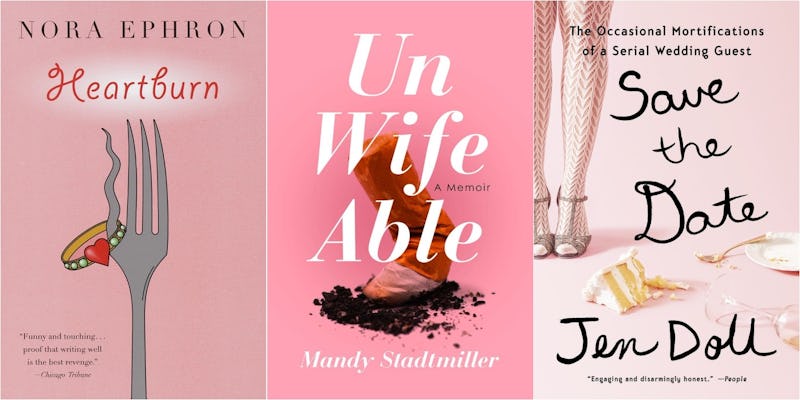 Spoiler alert: dating is hard, and online dating is certainly no exception. If you've ever spent more than a few evenings swiping through Bumble or have talked a friend through a sticky conversation with a suitor on Coffee Meets Bagel, you know that the whole process can be just as disappointing, nerve-wracking and awkward as trying to pick someone up at a bar. If the year's halfway point, or just plain old frustration, have prompted you to give up your quest to meet The One and you're about to delete all your dating apps (at least for the time being), it might be the perfect time to live vicariously through other people's dating trials and tribulations. And luckily, books have got you more than covered.
The 10 books below range from nonfiction and memoirs to novels, but all of them delve into some aspect of the difficulties of the dating life, finding yourself while looking for someone else, and balancing all the other weird and wonderful parts of your life at the same time. Whether these encourage you to give swiping another try or have you feeling even better about your decision to take a step back, you'll definitely find yourself nodding your head in recognition with each turn of the page.