Heather Graham Is Going To Star In The 'Big Little Lies' Author's New Thriller TV Series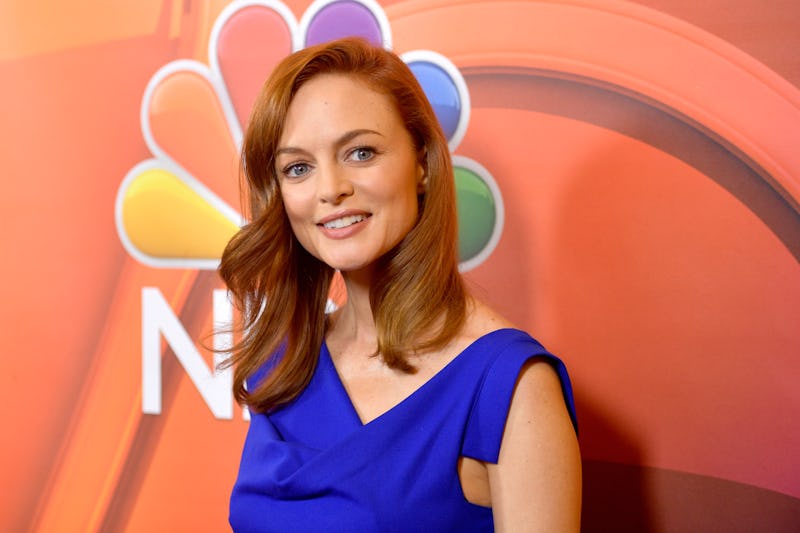 Matt Winkelmeyer/Getty Images Entertainment/Getty Images
The women of Big Little Lies are just a few of the complex characters that author Liane Moriarty has created, and TV is taking notice. As reported by Variety, ABC is adapting Moriarty's The Hypnotist's Love Story into a series that could potentially air during the 2019-2020 TV season if the pilot is picked up. The show will star and be executive produced by Law and Order: True Crime actor Heather Graham.
According to Variety, the series will focus on a hypnotherapist named Ellen, who finds a boyfriend she believes is almost perfect. Then he confesses that he comes with a bit of baggage — an ex-girlfriend who has been stalking him for a long time. Rather than be put off by this news, Ellen is actually intrigued. There's something she doesn't know though: she's already met the stalker.
It hasn't been revealed whether Graham intends to play Ellen or the boyfriend's stalker. Whichever role she takes on, she's sure to give it her all though. Graham has been in the business for years, starring in everything from Austin Powers: The Spy Who Shagged Me to the recent British comedy Bliss. She's also been making her mark behind the camera, having written, directed, and starred in the romantic comedy Half Magic. Deadline reports that she's been the "driving force" behind the project since the start, making this a potentially exciting series for the actor and fans of the thriller genre.
HBO found major success adapting Moriarty's Big Little Lies. Season 2 of the drama is set to premiere in 2019 with it's star-studded cast — including Reese Witherspoon and Nicole Kidman — returning for more Monterey intrigue. The series won acclaim and a boatload of Emmys for its exquisite acting, unflinching look at domestic violence, and a focus on the strong bonds of friendship among a group of mothers. This season the show is adding Oscar-winner Meryl Streep to the already incredible cast.
At this point, it's unclear whether or not there will be a third season of Big Little Lies, which only makes the prospect of The Hypnotist's Love Story being adapted for the small screen all the more intriguing. Moriarty's books are known for weaving intense stories that put multilayered women front and center, and The Hypnotist's Love Story is no different.
On her official website, Moriarty described her thought process when writing the book. She revealed,
"It's about Ellen, a hypnotherapist, who begins a relationship with a single father who is being stalked by his ex-girlfriend Saskia. After I wrote the first three chapters, I thought, Mmm, I think I'm accidentally writing a thriller. But although it does have elements of suspense, The Hypnotist's Love Story is really a contemporary story about the murky areas between right and wrong, and the lines we'll cross for love."
Fans of thrillers, loves stories, and Big Little Lies likely agree that's enticing premise. And while it's going to be a while before ABC decides whether or not the project movies forward, Graham's take on the novel sounds like it has the potential to be yet another must-see adaptation.