Trump Has Nominated A Former Fox News Host To Replace Nikki Haley At The UN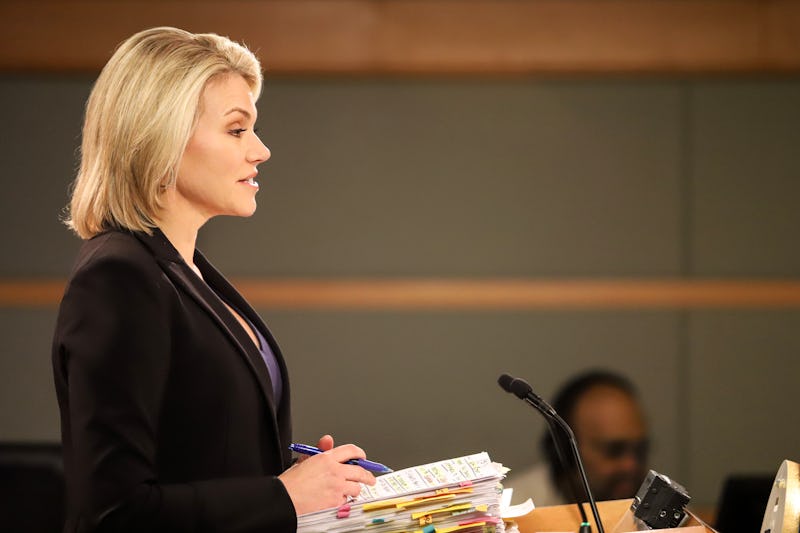 Alex Wroblewski/Getty Images News/Getty Images
One of the more surprising resignations from the Trump administration was when Nikki Haley announced earlier in October that she would be stepping down as United Nations ambassador by the end of 2018. On Friday, the White House announced that Heather Nauert was nominated to replace Haley as the UN ambassador.
Until now, Nauert has served as a State Department spokesperson. If she is confirmed by the Senate, she will leave her current position to assume the UN ambassadorship after Haley steps down.
There had initially been speculation that first daughter and senior White House adviser Ivanka Trump might step into the position. When asked about those rumors, President Trump himself said he didn't know if there was "anybody more competent" than his daughter, as the Guardian wrote, but he also noted that nominating her could prompt claims of "nepotism."
Ivanka herself then quelled that speculation on Twitter, writing, "It is an honor to serve in the White House alongside so many great colleagues and I know that the President will nominate a formidable replacement for Ambassador Haley. That replacement will not be me."
Later in October, Trump stated that he would like to have a woman replace Haley, but he didn't give any indication as to who that could be. However, he and Nauert met at the White House after Haley's announcement to discuss the job, according to ABC News.
Ahead of Nauert's nomination, Trump reportedly told advisers that she was his "leading choice," per Newsweek. Other candidates in line for the job were U.S. Ambassador to France Jamie McCourt, U.S. Ambassador to Canada Kelly Knight Craft, and U.S. Ambassador to Germany Ric Grennell. Unlike these other ambassadors, Newsweek reported, Nauert does not have extensive foreign policy experience.
Prior to working in the State Department, Nauert worked as a Fox News anchor and ABC News broadcast journalist. CNN reported that Democrats would likely contest Nauert's nomination on the grounds that she is not sufficiently qualified.
Between March and October of this year, Nauert was the acting under secretary for public diplomacy and public affairs at the State Department, and she was previously a term member of the Council on Foreign Relations. She does not, however, have the same decades of experience as officials such as national security adviser John Bolton, who served as UN ambassador during the George W. Bush administration.
Earlier this year, Politico reported that Nauert was atop the shortlist of candidates to replace White House Press Secretary Sarah Huckabee Sanders. Sanders has publicly stated that she does not have any plans to leave the Trump administration, but the president's advisers reportedly have still considered who would assume the role if Sanders were to depart.
According to CNN, Nauert is extremely loyal to Trump. Her loyalty, CNN reported, made her a contender for the UN ambassadorship, which could enable her to take on other high-profile positions in the future.
Madhuri Sathish contributed to this report.