Henry Cavill's Cryptic Response To Those Superman Rumors Raised More Questions Than Answers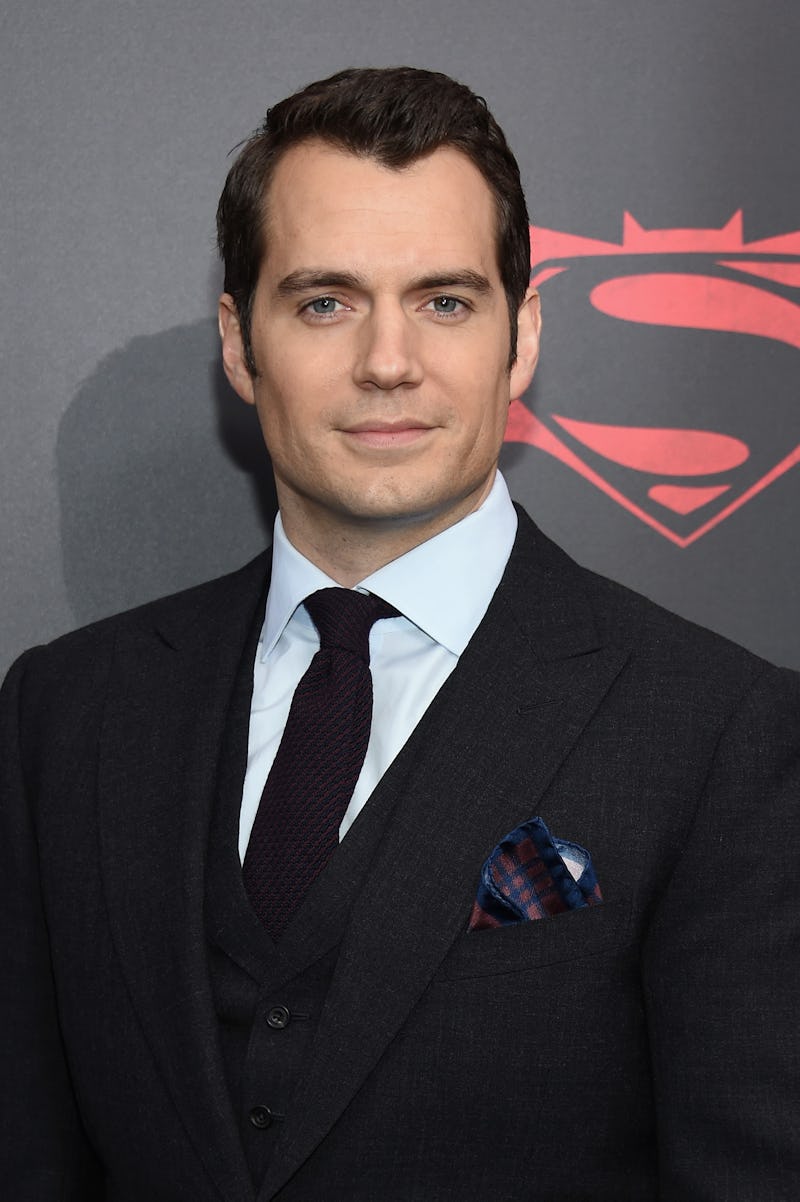 Dimitrios Kambouris/Getty Images Entertainment/Getty Images
It's a bird! No, a plane! Wait, no it's — a confusing Instagram video? After a lot of rumors emerged about actor Henry Cavill's future as Superman on Wednesday, the actor took to social media to address them, but his message wasn't exactly clear. Henry Cavill responded to those Superman exit-rumors on Instagram, but his mysterious video doesn't really give any definitive answer on whether or not he's staying in the role. Bustle reached out to representatives for Cavill, but had not received a response at the time of publication.
On Wednesday, Sept. 12, it was reported that Cavill was done playing Superman. According to The Hollywood Reporter, the actor was considering stepping away from the Man of Steel after negotiations for a cameo in the upcoming Shazam movie fell apart. And, with no new Superman-solo movies in the works, the report alleged that Warner Bros. and Cavill would be parting ways. Hours after the report was published, Warner Bros. released a statement denying that any decisions had been made. "We have a great relationship and great respect for Henry Cavill that continues to remain unchanged," a spokesperson told THR. "Additionally we have made no current decisions regarding any upcoming Superman films." However, the actor wouldn't comment on the report until the end of the day. And his comment was nowhere near as clear.
Cavill took to Instagram Wednesday evening, but while he may have intended to give some clarity on the matter, all he did was make fans even more confused. In a video posted to Instagram with the caption "Today was exciting #Superman," a somber looking Cavill raises his head and eyes to look forward at the camera as "The Blue Danube" by Johann Strauss plays in the background (with dog barks, no less). He even has a furrowed brow, like he's thinking really hard about something. His "Krypton Lifting Team" shirt is clearly visible.
As the video progresses, the actor lifts a big Superman action figure, packaging and all, into the frame. He then just leaves it there for a little bit before lowering it out of frame. And then that's it — it's over. And fans are left with more questions than answers.
Some fans think it's a joke, while others, like @AFRIKING2014, think it's just a marketing ploy. However, others immediately started looking for clues in the video. One fan, @Pixel_One_, pointed out that there seems to be a Black Panther character taped to the front of the box, which could be a nod to the rumor that Michael B. Jordan is being considered for the role of Kal-El. It could also just be a random sticker (it's pretty hard to make out), but you never know.
Cavill's manager, Dany Garcia, sent out a tweet that seemed to try and calm the fans. "Be peaceful, the cape is still in his closet," the tweet read. "@wbpictures has been and continues to be our partners as they evolve the DC Universe. Anticipate a WB statement later today."
Warner Bros. has had some struggles with the DC films, including poor reviews — Justice League earned a 40 percent on Rotten Tomatoes, only marginally better than the 27 percent given to Batman v Superman: Dawn of Justice. And reports have long been suggesting that Warner Bros. is concerned with trying to retool the DC Extended Universe.
Cavill has yet to put out a definitive statement on the matter. So, while this video is signal to fans that he's seeing their reactions to the news, it also leaves the rumors to continue to spread. And, really, until anything is official, fans should just take a breather, because that's what Superman would want them to do.