Tati Westbrook Just Revealed More About Her Brand & The Details Are So Good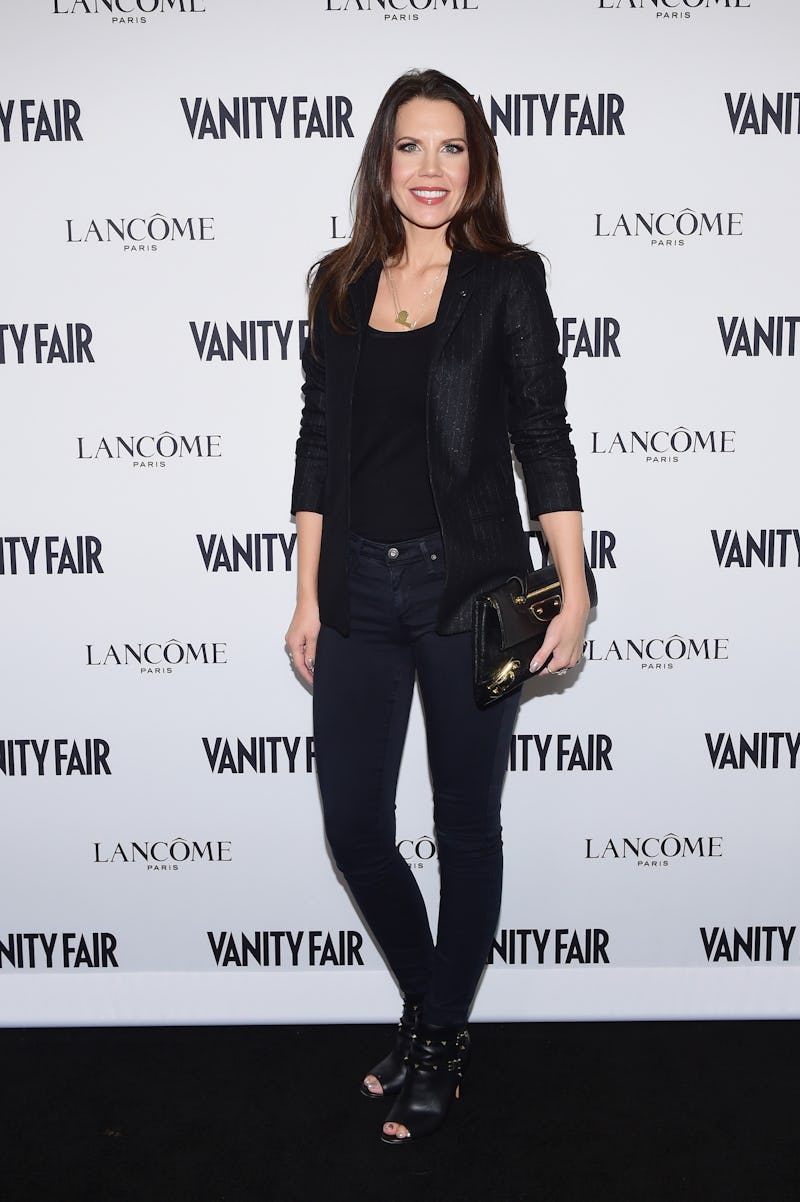 Emma McIntyre/Getty Images Entertainment/Getty Images
Fans of Tati Westbrook are currently counting down the hours until March 2. Why? Because the guru's brand will officially be on sale. Thankfully, Tati Westbrook's beauty line is getting a little less mysterious, and the queen of reviews is giving her fans a little bit of insider information before the line actually launches.
On Feb. 26, Westbrook took to her channel to announce that her brand would launch on Mar. 2. The guru expressed her infectious excitement over the launch, and she promised to give fans all of the details about what was coming on the Wednesday before the big day. Westbrook, however, couldn't resist giving fans a bit more information though after reading their excited comments on her social media channels.
From where to buy Westbrook's line to how much it will cost to if she has investors, the YouTube guru dropped a ton of information about the elusive brand before the brand itself has even dropped. If you've been looking for the inside scoop on what could come tomorrow, she definitely gave you a bit of a tease.
What can you expect from Tati Westbook's beauty line? Here are just a few of the details.
Where You Can Buy It?
Westbrook explained that you won't be finding her products on shelves any time soon. Instead, she chose to sell online only in order to keep costs down for her subscribers who want to shop the products and ensure that no duplicates are sold anywhere else. Everything (whatever that may be) will be available exclusively on her website.
Update: On Feb. 28, Tati Westbrook revealed the line is called Halo Beauty and will be sold through halobeauty.com. The beauty line will include hair, skin, and nails vitamins.
How Much It Will Cost?
Drugstore, high-end, luxury, Westbrook uses it all. In answering fans' questions about the brand in her video, that very question came up when it came to pricing. While one person was sure the cost would be exorbitant, Westbrook assured viewers that while not drug-store pricing, the brand won't retail for the same price point as her Guerlain primer.
Will It Be Cruelty-Free?
Yes! The brand is, in fact, cruelty free, so if you were worried, be worried no more.
Where Does It Ship?
In excellent news for international fans of Westbrook's, the brand is set to ship worldwide! The shipping will be done through FedEx, and tracking will be available so you can totally stalk your order before it arrives.
Is The Brand Inclusive?
According to Westbrook, this is a resounding yes! In the video she explains that her brand is for everyone regardless of age, race, and gender. While obviously products and shade ranges have yet to be seen, Westbrook herself explained that her brand was for everyone.
How Did She Create Her Brand?
By her damn self, that's how. Westbrook has zero investors and despite premature critiques that she'd be partnering with Jeffree Star to use his factory, she's not. Westbrook's brand was fully funded by her, and that means there's no corporate oversight and no one to tell her what to do. This line is going to be full on Tati, and that's exactly how fans probably want it.
What Products Are Coming?
Westbrook is a beauty guru, so it makes sense that makeup was coming from the guru. But is it? At the end of her video, she threw fans a curve ball. When reading questions, makeup came up quite a bit, but she finished out asking "Who said it was makeup?"
Clearly, Tati Westbrook's brand has some mysteries. But one thing that's not elusive? The guru's passion for her latest endeavor. With subscribers already clamoring for answers, this brand clearly already has a built-in following.
Editor's Note: This story was updated March 1 to reflect newly released information about Tati Westbrook's beauty collection.