Why Not Everyone Is Celebrating Bey's Baby News Just Yet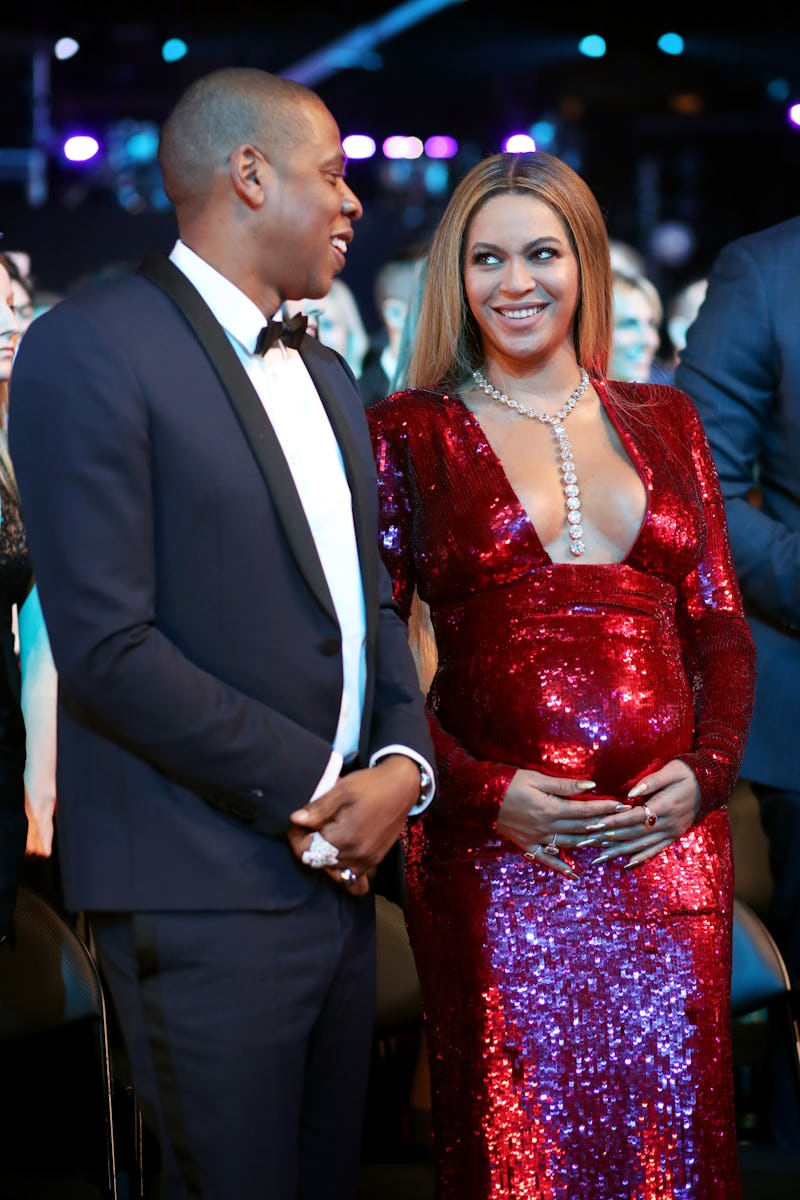 Christopher Polk/Getty Images Entertainment/Getty Images
The moment fans have been waiting for has seemingly arrived. On Saturday evening, multiple outlets (including Us Weekly, People, and E! News) reported that Beyoncé gave birth to her twins earlier in the week. However, not all members of the Bey Hive are celebrating the news just yet. Some fans refuse to believe Beyoncé gave birth until the singer confirms it herself. Bustle reached out to the couple's reps for comment but did not receive an immediate response.
As for the skeptics, I do see their point. After all, Beyoncé took charge of her pregnancy narrative. She announced the news on her own terms — and naturally that included one of the most glorious photo shoots I've ever seen. At the time, she wrote,
"We would like to share our love and happiness. We have been blessed two times over. We are incredibly grateful that our family will be growing by two, and we thank you for your well wishes. - The Carters"
Bey didn't let tabloids spoil her baby news for her. So, taking that into consideration, it would make sense that fans want the exciting news about the twins' arrival to come straight from the source. And if the reports circulating are actually correct — that the babies were born earlier in the week — I'd imagine Bey is planning some big unveiling. As some fan tweets suggest, would Father's Day (aka tomorrow) not make the perfect opportunity to announce it? Or maybe a whole music video dedicated to the newborns? There's gotta be something on the way.
In the meantime, check out these tweets from fans, who aren't celebrating just yet. Then you can decide what to believe for yourself.
The True Source
Because really, who knows Beyoncé better than the singer herself?
Photographic Proof
Wow, those are some serious demands. But how else will you know for sure?
The Only Way To Know
Making the most of that "pics or it didn't happen" mantra.
The Perfect Names
Wait, now I actually sorta hope those are the twins' names.
The Queen Of Mystery
I mean, is this not true?
Consider The Past
Just saying, she has a history of pulling off some major surprises.
Honestly, I don't even know what to believe anymore. I guess there's only one way to confirm the truth: Queen Bey herself.