Hilary Swank Joins FX's 'Trust'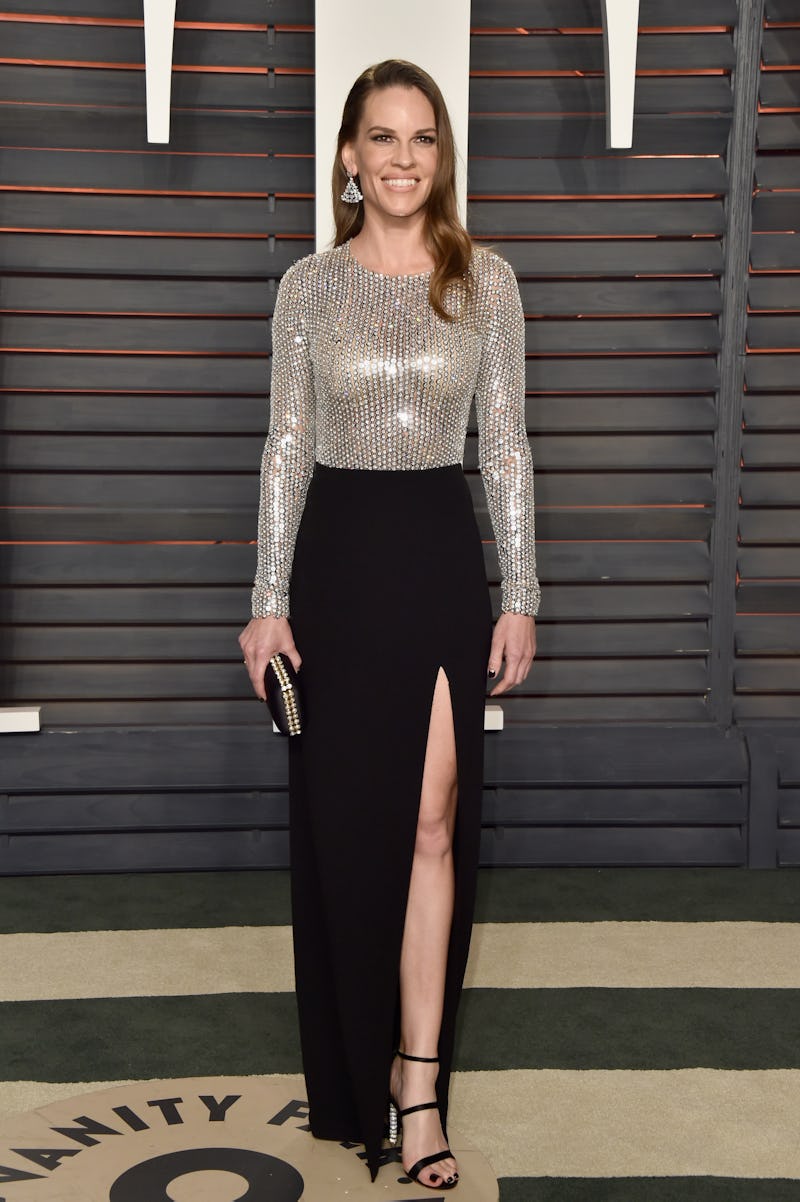 Pascal Le Segretain/Getty Images Entertainment/Getty Images
If you needed more proof that TV is the place for actors to be right now, look no further than this incredible piece of casting news. TVLine reports Hilary Swank is joining FX's Trust, a new anthology series created by Slumdog Millionaire director Danny Boyle. Based on the true story of the Getty family, Swank is set to play Gail Getty, the mother of John Paul Getty III, who was kidnapped in Rome in 1973.
The role is a meaty one for Swank, who is playing the only member of the Getty family who was desperate to get John Paul back from the Mafia. With the rest of his relatives either excluded or dealing with their own issues, only his mother was determined to meet the kidnappers' demands, despite having no money of her own to bargain with at the time.
Swank joins a growing number of film stars who are making their mark on the TV landscape (with FX's own Feud being a notable recent example of the trend). The last TV role Swank had was in HBO's powerful 2004 film Iron Jawed Angels, which is known for its unflinching look inside the suffragette movement. Throughout her career, Swank has always leaned toward dramatic roles she could immerse herself in. From Boys Don't Cry to Million Dollar Baby, the actor has always been fearless onscreen. That's exactly why FX couldn't have found a better star to take on the role of Gail.
Trust won't air until 2018, but you can bet there will be plenty of Emmy buzz surrounding Swank. The role feels tailor-made for the actor, who specializes in making you feel her characters' determination and desperation. Adding Swank to the cast was an excellent move on the part of Boyle and FX.
So far, the only other person to be cast is the legendary Donald Sutherland, who is set to play J. Paul Getty. J. Paul, is the grandfather of John Paul III, according to The Hollywood Reporter. At the time of his grandson's kidnapping he is isolated in a Tudor mansion in England with his mistresses and a pet lion. You're already intrigued, right?
The drama is going to delve deep into the fractured nature of the family, and the tragedy that leads Gail to spearhead the operation to get her son back. It's sure to be a hit — hopefully one that will lure the talented Swank to television roles more often.