'Home Alone' Star John Heard Has Reportedly Died At 72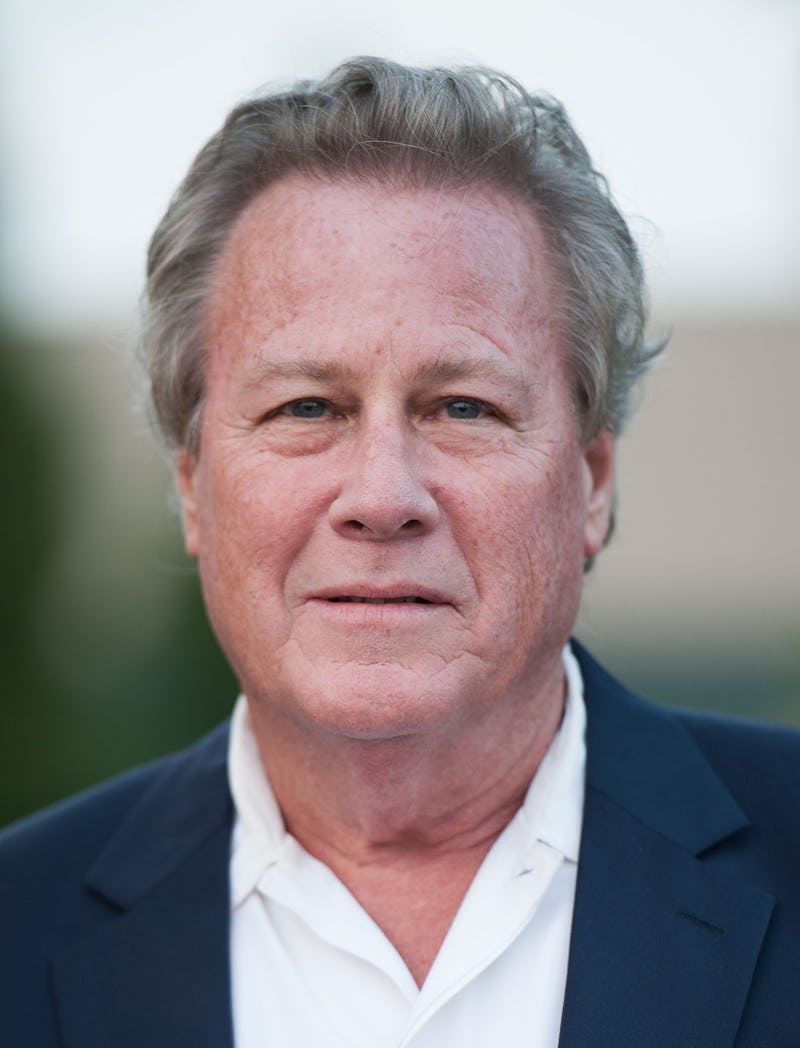 Valerie Macon/Getty Images Entertainment/Getty Images
According to TMZ, beloved actor John Heard has reportedly died at age 72. To '90s kids, Heard was perhaps best known for playing Peter McCallister, aka the dad in Home Alone, but his résumé in the industry spans decades. The medical examiner's office reportedly confirmed the news to People (Bustle has reached out to Heard's manager, but did not receive an immediate response.) In the '80s and '90s, Heard was the venerated star of iconic, mainstream movies such as Big and Beaches. His appearance in off-the-wall productions like C.H.U.D and Cat People also gave him a cult appeal, which was later reflected in Heard starring in the 2013 cult-hit Sharknado.
In the early '00s, Heard starred in a number of popular TV shows such as Prison Break and CSI: Miami, and in 1999, his performance as Vin Makazian in The Sopranos garnered an Emmy nomination for outstanding guest actor in a drama series. However, for an entire generation of movie lovers, Heard will always remain as one of cinema's most memorable (and forgetful) fathers, as that of Kevin McCallister in Home Alone.
Despite how memorable he was in the movie, the actor revealed in a 2013 interview with Yahoo that he didn't want to be typecast by his Home Alone role and said, "I didn't want to be the Home Alone dad for the rest of my life." In the same interview, Heard also admitted he took the role so that his young son could play on set with other children, which is just about the sweetest thing in the world.
What's perhaps more important to remember about Heard's career is how versatile the actor was, and the wide range of performances he delivered with passion and finesse. Having started his acting career on Broadway in 1973, where he debuted in a production of Warp, Heard's acting prowess was evident in just about every performance that he took on, no matter how big, small, serious, or silly that particular production may have been perceived. And his enthusiasm for even the strangest of roles was equally evident.
In a career retrospective interview with A.V. Club in 2015, for example, Heard's excitement for the movie Sharknado makes for one of the most endearing anecdotes. Sharing his thoughts on the cult shark movies becoming such a cultural phenomenon, Heard said,
"When my agent called me up and said, 'Do you want to be in a movie called Sharknado?' I said, 'What is it about? Is it really about sharks falling out of the sky and eating people?' And she said, 'Yes.' And I said, 'Definitely. That is going to be a huge hit. That is going to put to rest the Home Alone dad image. I'm going to be the Sharknado drunk instead, hopefully.' And I was right. I don't know how I knew that, but I just knew that Sharknado was going be a huge hit."
Heard had an entire career filled with one-of-a-kind performances, and he will greatly missed.