8 Women Tell Us Why They Don't Feed Into The Pressure Of Cuffing Season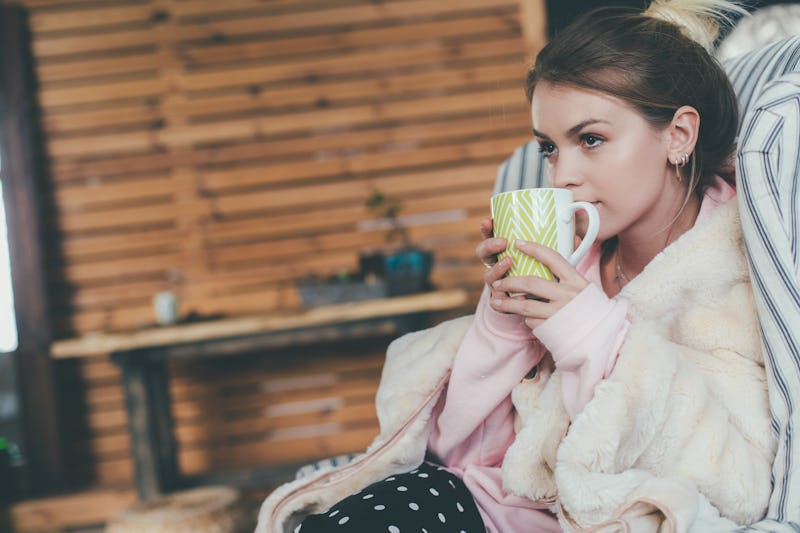 Shutterstock
With the colder weather and the holidays being right around the corner, the pressures of cuffing season might hit you anytime now, if it hasn't already. In fact, as Kate MacLean, relationship expert with Plenty of Fish, tells Bustle, 74% of singles say they feel lonely during this season, and 18% feel more pressure to have someone just so they can have a date during the holidays. It can definitely ruin the season for you.
As Erica Zajac, LCSW, therapist at Brooklyn Minds, tells Bustle, women tend to feel the pressures of the season most. "There's a lot of pressure from society and our families of origin surrounding where we are in life, and unfortunately women are put under a microscope," Zajac says. "There's still a lot of gender stereotyping."
While more people overall feel compelled to be in a relationship due to the colder weather, Zajac says many women feel like there's a "status" or "privilege" associated with being in a relationship. Getting asked the question, "Why are you single?" can make you feel like you're less than others who are coupled up. It's even worse during the holiday season when you're surrounded by family.
"The best thing I can recommend is to find healthy coping skills," Zajac says. If you're feeling pressure from others, it's OK to tell them to stop focusing on your relationship status and start focusing more on you as a person. If the pressure is internal, finding smalls ways to make you feel happy with yourself is key.
Here are some women on how they deal with the pressures of cuffing season besides finding a new partner.