6 Games To Play With Your Partner To Enhance Intimacy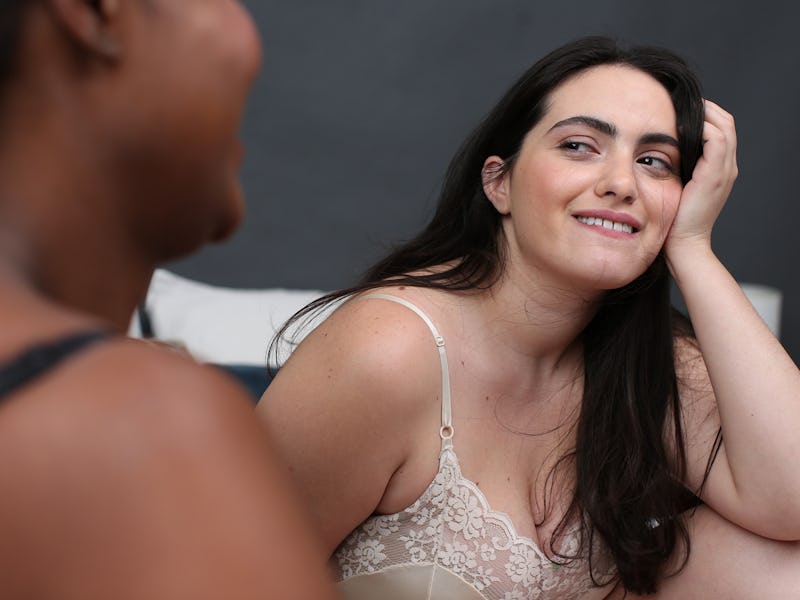 Ashley Batz/Bustle
If you ask me, the idea of "working on" a relationship has an unfairly negative connotation: you can be comfortable, happy, and secure in your relationship and still desire to improve it. No matter how long you've been in a relationship with someone, you should always be making an active effort to build intimacy with your partner, because it shows that you're committed to growing your emotional and sexual connection. But even if you're totally ~in love~ and have an amazing connection already, maintaining a happy, healthy long-term relationship takes a lot of effort on the part of both partners.
"If you want [your relationship to last], you'll need to put in some effort," Chad Elliot, Confidence & Communication Coach and Relationship Expert, tells Bustle. "But that doesn't mean hard work. It's fun to play with your partner. It's exciting to explore new activities with them. And it's rewarding to develop ever deeper levels of intimacy together."
Whether you just started dating someone new who you want to form a connection with, or you just want to rekindle the intimacy with your long-term partner, here are six games and exercises you can try with your partner that will build intimacy and make you feel closer than ever before.