8 Activities You Can Do Together To Boost The Physical Intimacy In Your Relationship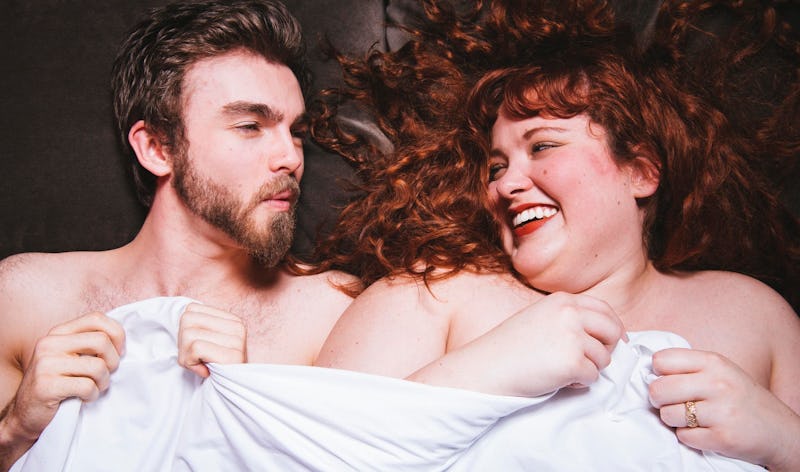 BDG Media, Inc.
When a relationship is all shiny and new, it's only natural to feel like you can't keep your hands off each other — but if you're hoping to go the distance with your partner, it's worthwhile to figure out how to build physical intimacy in your relationship that will last beyond that initial chemistry. For a relationship to truly thrive, it's so important to stay connected to your partner (both sexually and emotionally) and that's something that will take active effort from both partners. The payoff? Instead of eventually fizzling out, couples who work to build a shared sense of intimacy will be happy and horny long after the sun sets on the honeymoon phase.
"A couple's physical intimacy does not stay constant during the course of their relationship," Rhonda Milrad, LCSW, ABS Certified Clinical Sexologist & Relationship Therapist, and Founder of online relationship community Relationup, tells Bustle. "In fact, it decreases once the 'honeymoon phase' is over and the relationship becomes familiar and comfortable, and then proceeds to wax and wane. Although this may not sound sexy or glamorous, it is the natural course of relationships. Maintaining physical intimacy takes work and won't just occur organically. If couples neglect actively working on their intimate life, it will peter out altogether."
Yes, it takes "work" to maintain a healthy, active sex life — but what could possibly be more fun to work on? If you want to grow even closer to your partner (and up the ante in the bedroom while you're at it), here are eight activities you can try with your partner to build your physical intimacy.