Workplace Shootings Aren't Terribly Common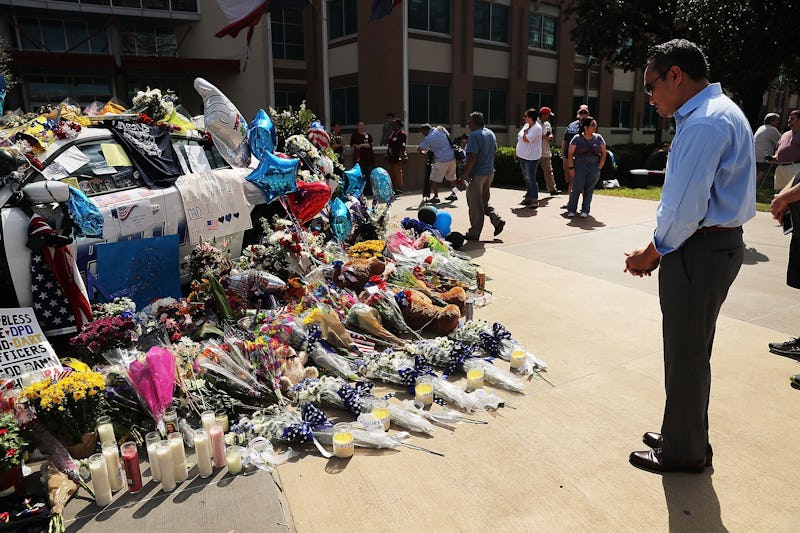 Spencer Platt/Getty Images News/Getty Images
In the past few years there have been a number of high-profile workplace shootings — including Monday's workplace shooting in Orlando — and, statistically speaking, the number of Americans dying on the job due to homicides has increased slightly since 2013.
In 2015, the most recent year for which there is government data available, 4,836 fatal work injuries were recorded by the Bureau of Labor Statistics (BLS), a small increase from the 4,821 workplace deaths reported in 2014. In 2013, according to data from the BLS, there were roughly 4,500 people died on the job.
Of these deaths, a smaller portion were caused by homicide. Of the 4,836 deaths recorded in 2015, 417 were due to homicide. However, that figure does mark a 2 percent increase from 2014. The BLS data specifies further, looking at how many of those homicides were shootings. The 2015 data saw an increase in workplace homicides by shooting, as they were up 15 percent from the year before. This, according to the BLS, was the first increase in shooting deaths since 2012.
In 2014, there were 409 workplace homicides, with 307 of those being described as an intentional shooting. In 2013, 404 of all workplace deaths were homicides, and of those workplace killings, 322 were classified as "shooting by other person—intentional."
From 1997 to 2015, all the years for which data is available on the BLS's website, there were 8,579 workplace homicides caused by shootings. In every single year from 1997 and 2015, shooting fatalities were the most common kind of workplace homicide. They comprise 79 percent of homicides that occur on the job.
In total, from 1997 to 2015, workplace homicides accounted for about 10.5 percent of all fatal on-the-job injuries recorded by the BLS. Nonetheless, a 2002 FBI report stated that workplace incidents that caused multiple homicides were infrequent. "The majority of incidents that employees/managers have to deal with on a daily basis are lesser cases of assaults, domestic violence,stalking, threats, harassment (to include sexual harassment), and physical and/or emotional abuse that make no headlines. Many of these incidents, in fact, are not even reported to company officials, let alone to police," the report stated.
In some ways, the FBI report's line of reasoning does make sense — most violent workplace incidents probably do not end in headline-making shootings. However, from 1997 to 2015 there were over 100,000 deaths due to workplace injury, with 10.5 percent of those being homicides; both of those numbers are far too high for my liking.