Adam West Reportedly Battled Leukemia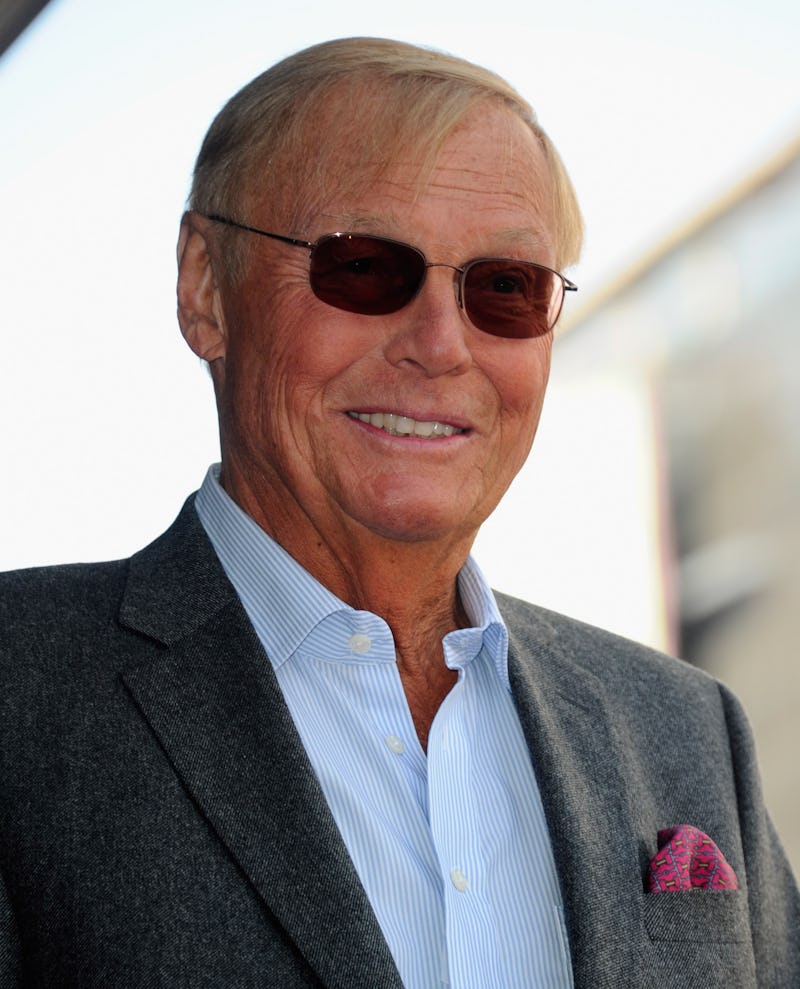 Alberto E. Rodriguez/Getty Images Entertainment/Getty Images
Star of the iconic 1960s series Batman, Adam West, sadly passed away on Friday night, June 9, in Los Angeles, CA, according to The Hollywood Reporter. A spokesperson for the family told THR that West died after a short battle with leukemia. The actor was reportedly surrounded by family and passed peacefully. He's survived by his wife Marcelle, as well as six children, five grandchildren, and two great-grandchildren. West was 88.
"Our dad always saw himself as The Bright Knight and aspired to make a positive impact on his fans' lives," West's family said in a statement to THR. "He was and always will be our hero."
West was best known for his cheeky portrayal of Batman, and his alter ego Bruce Wayne, in the popular ABC series that premiered in 1966. Batman was an instant hit, and was regarded as a symbol of '60s kitsch because of catchphrases like "Wham! Pow!" and over-the-top villains. Unfortunately, the fame he gained from Batman made it difficult for West to find roles after the series ended. His career did rebound however, when he found success doing voice work and had a recurring role on Family Guy. West provided the voice of the mayor on the animated show, named Mayor Adam West, and also recently appeared on an episode of Bing Bang Theory.
Speaking to Variety a couple of years ago, West explained his decision to embrace the fact that people still associated him with his role in Batman. He said,
"There was a time when 'Batman' really kept me from getting some pretty good roles, and I was asked to do what I figured were important features. However, 'Batman' was there, and very few people would take a chance on me walking on to the screen. And they'd be taking people away from the story. So I decided that since so many people love 'Batman,' I might as well love it too. Why not? So I began to reengage myself with 'Batman.' And I saw the comedy. I saw the love people had for it, and I just embraced it."
What a great example of turning a curse into a blessing!
West was born on Sept. 19, 1928 in Walla Walla, WA, according to People. His father, Otto West Anderson, was a farmer, and his mother, Audrey V. Speer, was an opera singer and pianist. West reporetedly graduated from Whitman College and served in the U.S. Army before relocating to Hollywood to act. He made his feature debut in The Young Philadelphians starring Paul Newman, which was released in 1959. He then had a number of supporting roles in TV and on film — including a role in the Three Stooges movie The Outlaws Is Coming — before being cast as Batman.
It's always sad when a legend passes, but West's legacy will undoubtedly live on. May he rest in peace.