This Is Why 'CBB' Host Emma Willis & Husband Matt Are Total Relationship Goals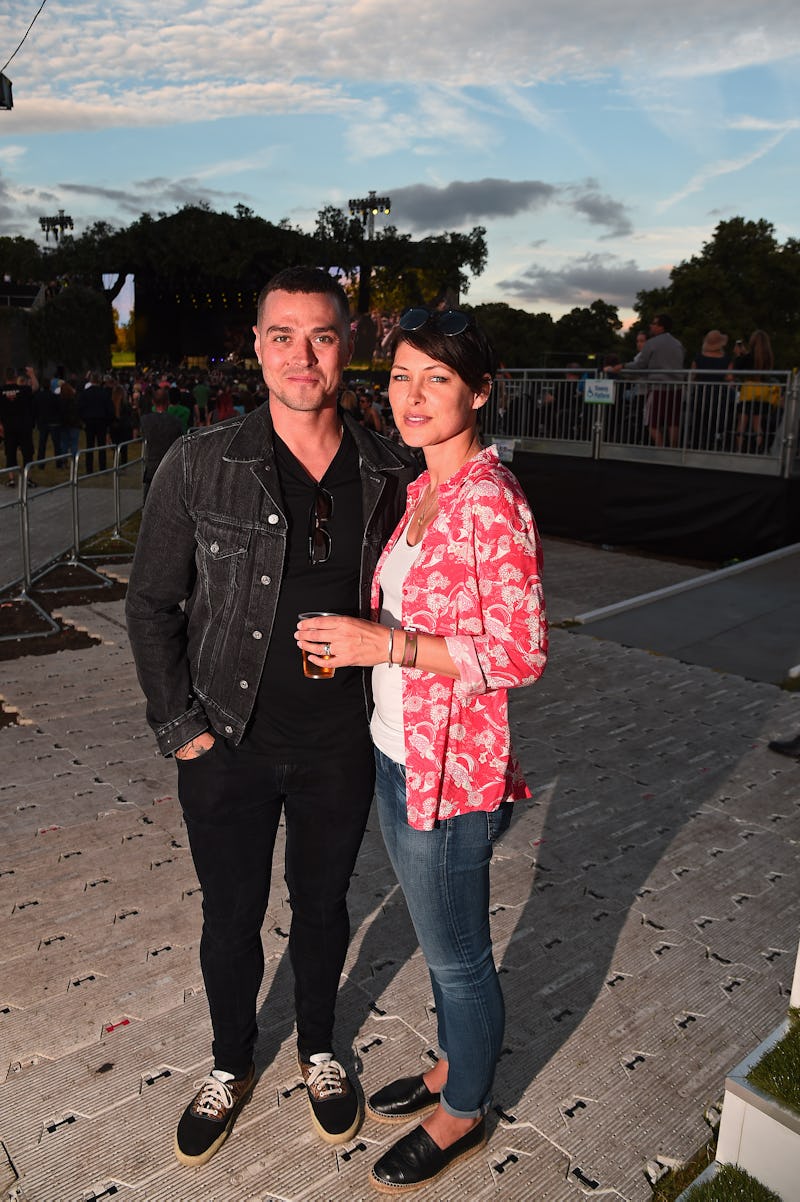 Eamonn M. McCormack/Getty Images Entertainment/Getty Images
It's not easy being in a relationship — let alone being in a celebrity relationship — but some people make it look easy don't they? Take this pair. One is a superstar musician, famed member of Busted and McBusted, who filled the dreams of many teenagers, and the other a successful TV presenter who fills well, everyone's dreams. With a union that seems pretty dang strong they should be giving tips on how to meet the one right? So how did Emma Willis and Matt Willis meet? It was all actually a little bit showbiz. Well, what would you really expect.
Way back when in 2004, Celebrity Big Brother host and former model Emma was working as a presenter on MTV, as Metro reports. While working on MTV's Backstage Live the pair met when Matt was a guest on the show, according to the Daily Mail. The stars were in alignment that day and a year later, they began dating. A few years later, the musician opted for a romantic AF proposal on Venice's Rialto Bridge in 2007. Their nuptials took place in 2008 and they have gone on to become some pretty kick ass parents, as Hello reports, having three children, Ace, Isabelle, and Trixie Grace.
Emma initially wasn't sure what was going on, however, cupid's bow can strike unexpectedly. She explained to The Daily Mail:
"I think I surprised myself. I remember going home to my mum and dad's with this 21-year-old guy with tattoos everywhere and a blue Mohican and not quite explaining what was going on because I wasn't quite sure myself."
So, it turns out that maybe if you dream hard enough and manifest hard enough you will get the babe of your hopes and dreams. Real talk, it might actually work out. It did pretty well for Matt anyhow. Speaking to Glamour, Emma revealed that Matt had been crushing on her for bloomin' ages and went and made his dreams come true. Go on Matt, get it girl. He actually her on his list of dream hook ups:
"It's a cringeworthy story but before we met, 'the girl from MTV with the eyes' was at the top of his list… and he meant me! I married him for that."
The pair had a lavish wedding in Rushton Hall stately home in Northamptonshire and it was a day that was so special to that they decided to do it all over again, renewing their wedding vows ten years after the big day itself, as Hello reports. Now that is some serious dedication right? Now that is some serious true love right there.
Nobody is perfect and everyone has their own struggles. Matt in particular had a very public and difficult relationship with drug and alcohol abuse. He opened up to The Sun about his ordeal.
"It's still something that I work on, and I think about sobriety every day. I can't allow myself to go near anything that is a danger, so it's constantly on my mind. Now I don't drink, take drugs or painkillers. I don't take anything because I've learned that I don't behave the same way as other people. If there's anything you can take too far, I'll take it too far."
His wife Emma stood by him, lovingly supporting him through thick and thin. Speaking to Cosmopolitan, she shared the pain and worry she felt during Matt's battle with his demons.
"The unknown. Not knowing whether he could do it. And not knowing if he'd come home. That was the worst thing.
 I always thought that there would 
be a pretty horrific phone call, but thankfully there wasn't... it's taught him who's boss."
Their nuptials part deux was pretty well timed considering that Emma is set to be pretty busy with hosting Celebrity Big Brother, which launches tonight. As the couple appear to go from strength to strength, I am sure there will be another wedding renewal in ten years.