This News About The 'CBB' House Is Absolutely Gutting For The Show's Mega Fans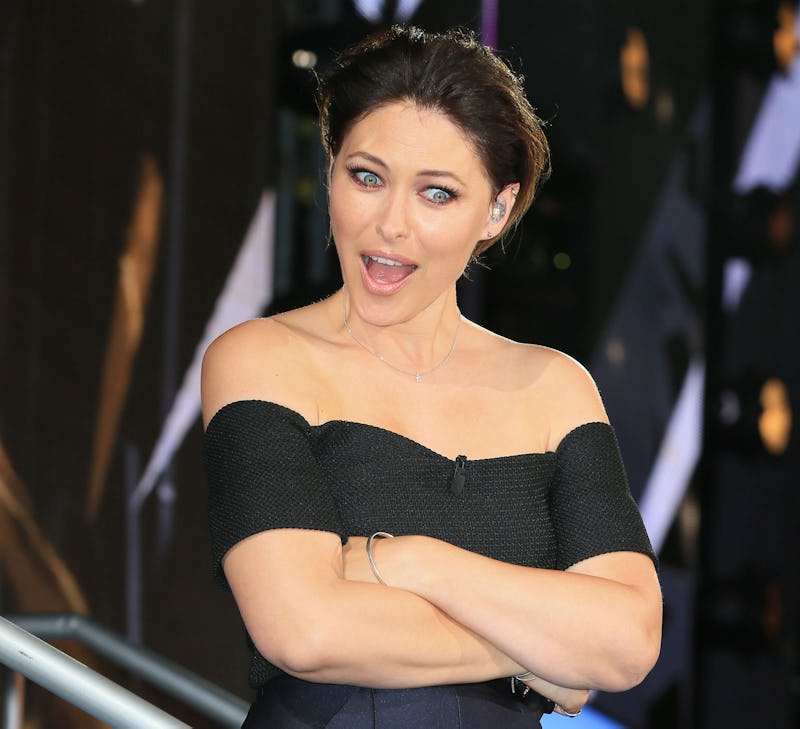 James Shaw/Shutterstock
Most modern reality TV series are set in extremely enviable locations. Love Island takes place in a luxury villa in Majorca, Keeping Up with the Kardashians is in, well, the Kardashian family's many mansions, and Big Brother is in, er, Borehamwood in Hertfordshire. OK, so that doesn't sound particularly glamorous, but people are still wondering if you can rent the Celebrity Big Brother house because come on, imagine the parties you could throw in that pad.
Considering fans could stay in the Love Island villa for £3,000 a week, you'd expect Celebrity Big Brother's house to provide the same option. The truth is that it did back in 2015, but a spokesperson for Elstree Studios (where the house is based) tells me that members of the public can no longer rent the huge space. Damn it.
It's unclear why the CBB house is no longer open to the public but the fact that the series isn't based in a real-life house — unlike Love Island — may have something to do with it. Elstree Studios has been home to the likes of the James Bond movie franchise, Strictly Come Dancing, The Crown, and many other huge film and TV show, so it's not surprising that us mere mortals aren't allowed to wander in and out as and when we please.
The only exception to this rule occurred in 2015 when Big Brother executives decided to let people rent out the set for private parties and extra special work meetings. This was to coincide with the launch of the show's live experience. The Daily Mail reports that up to 200 people were allowed in the house at any one time.
It wasn't too expensive either. Prices reportedly started from £252 (although I'm guessing renting the entire thing out cost a lot more than that).
And, according to Campaign, the parties that took place were definitely ones to remember as the world-famous Diary Room was transformed into a makeshift photo booth for the night. Guests could even enjoy an authentic Big Brother experience with various games and activities encouraging people to compete against and evict each other.
Unfortunately, you may not be able to step inside the CBB house right now but don't despair for there's always the chance that it'll open its doors again in the future.
With the new series just one day away, you must be wondering what kind of pad the celebrity housemates will be living in this time round. Well, this season, Celebrity Big Brother's house has taken on a Californian theme, reports HuffPost.
The bedroom and bathroom are full of tropical palm prints and flamingo motifs, with the colour pink appearing throughout the house — especially in the new glam room space. More plant prints can be found in the huge kitchen area, while the living room is full of brightly-coloured sofas.
Outside, hints of Love Island decor appear to have crept in. There is a pool and hot tub as well as an outdoor bar for people to gossip around. It's a shame that no one other than the celebrities will get the chance to experience it as it's very, very Instagram-friendly.
The identities of the housemates are still under wraps but the rumour mills have gone into overdrive over recent week as the launch date fast approaches. The show's creative director Paul Osborne has given some hints, however. Speaking to Digital Spy, he explained that all of the contestants have one thing in common: "They've all weathered their own media storms."
According to The Sun, there are set to be 14 housemates in total this series, with 13 set to be confirmed on launch night, while one will remain a mystery. I wonder who that could be.
The line-up reportedly includes former Love Island star Gabby Allen, porn actress Stormy Daniels, who was in the midst of a Donald Trump-related scandal, ex-Emmerdale actress Roxanne Pallett, and Meghan Markle's sister Samantha Grant. Sounds like it's going to be a very interesting series if you ask me.
Celebrity Big Brother kicks off on August 16 on Channel 5 at 9 p.m.