Travis Scott Has Known The Jenners For A While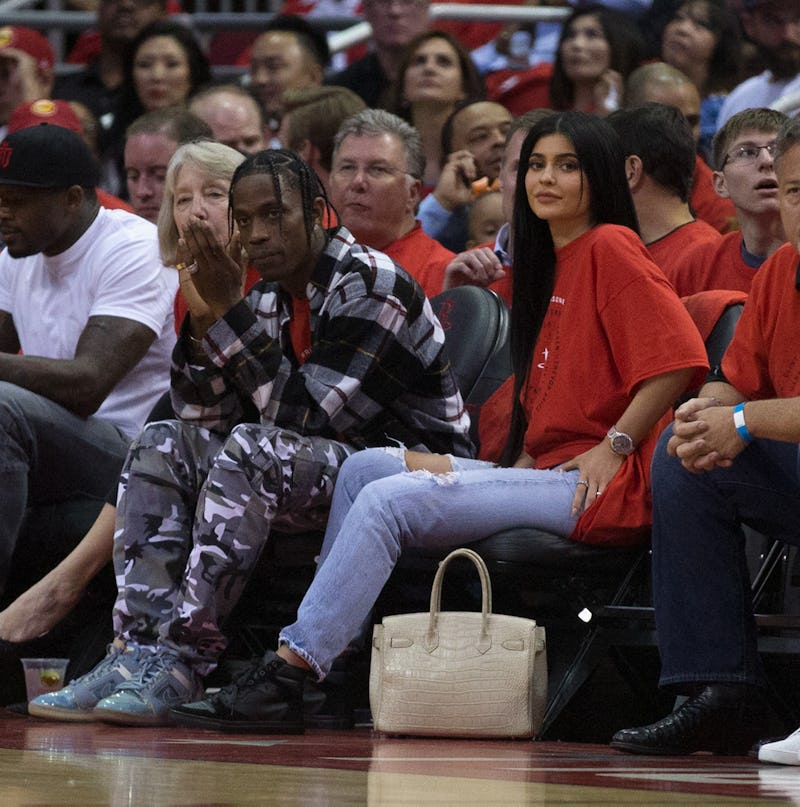 Bob Levey/Getty Images Sport/Getty Images
In early April, the roller coaster of a couple that is Kylie Jenner and Tyga reportedly broke up. It has been a long and winding road, but it is looking like this could be their true end. Since then, Kylie has been spotted with rapper Travis Scott, including during Coachella and at a basketball game. But how did Jenner and Scott meet? Were they friends before dating rumors about them began? It seems like one of Jenner's sisters may be responsible for their friendship.
Tyga and Kylie have broken up before and gotten back together very quickly. Last time, Kylie was linked to PartyNextDoor, but it turned out that they were probably just friends, because the rumors quickly faded. As for Kylie and Scott, it's unclear if they're friends or more-than-friends at this point, but they have met up at several events in different cities. They reportedly held hands at Coachella, attended a basketball game in Houston together, and Jenner was recently in attendance at Scott's birthday party in NYC with sister Kendall Jenner and friends Bella Hadid and Jordyn Woods.
It turns out, Kendall has been a friend of Scott's for a while. According to People, Scott was at the model's 21st birthday party in November 2016.
Before that, in September 2016, the two were photographed leaving an New York City restaurant, which lead some to believe they were an item, but looking back, it just seems like they've been buddies.
Even back in 2015, Kendall went to Scott's album release party. It seems likely that Kylie met Scott through Kendall (and their other mutual friends), and they remained friends since then. They always say relationships that begin as friendships have a better chance at lasting, so I'll keep my eye out for these two to see if it blossoms into something more.