What's The Story With Naya Rivera & David Spade?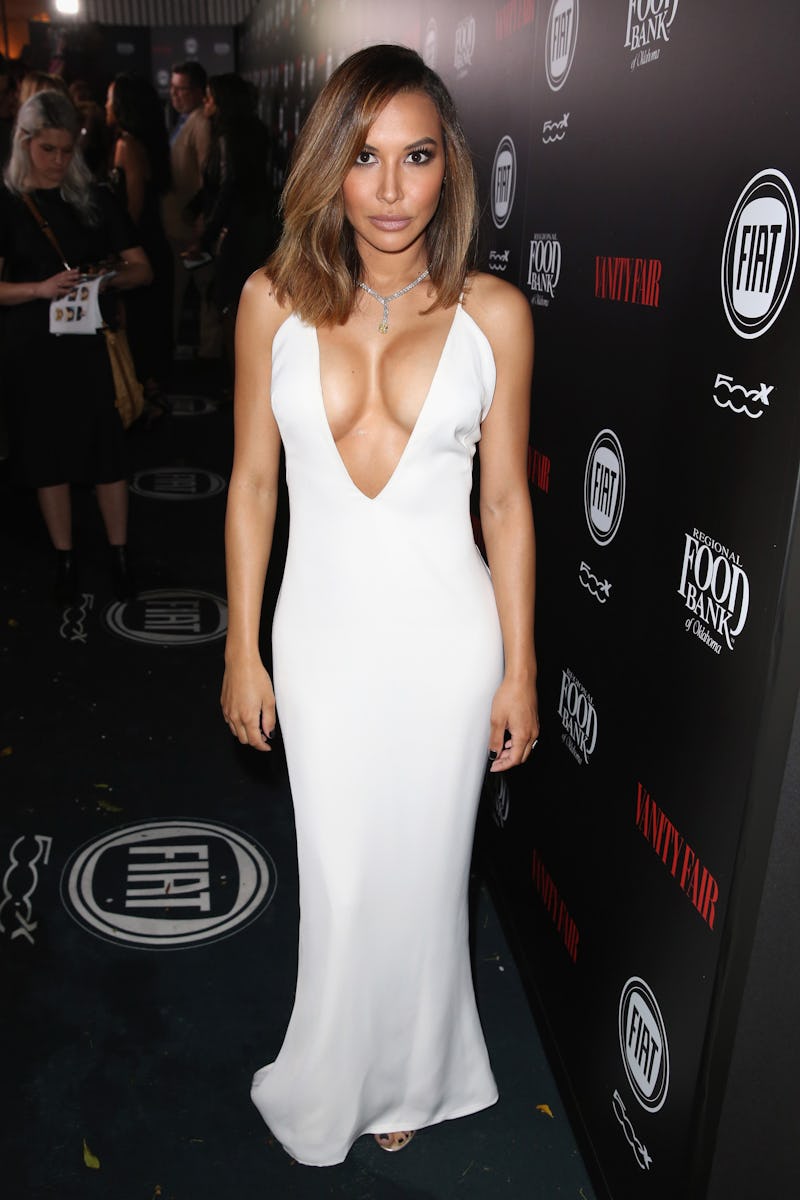 Joe Scarnici/Getty Images Entertainment/Getty Images
For one reason or another, there are some celebrity couples that you simply don't anticipate ever happening. And the speculation that actors Naya Rivera and David Spade may be a couple, is definitely of that ilk. On Friday, rumors began online that Rivera and Spade are romantically involved with each other and, considering that it was the day before April Fools Day, it left some fans skeptical, and others ecstatic. But the real mystery here has nothing to do with whether the relationship is legit or not, and more to do with how these two actual know one another in the first place. Like, seriously, how did Rivera and Spade meet?
The duo has been spotted together recently in Hawaii, according to Entertainment Tonight. Though it isn't too far fetched to imagine the two meeting, after all they do work in the same industry, they still seem to be part of two very different worlds. While 52-year-old Spade is a comedic actor, who rose to fame in the early '90s as a star of Saturday Night Live, 30-year-old Rivera is a singer and actor, best known for her role as Santana Lopez on Glee. As individuals, both Spade and Rivera are two people who you'd wouldn't think would cross paths, professionally or romantically. But, actually there's a professional connection which may provide us with some clues as to how the two know each other.
In January 2017, Rivera could be seen in the movie Mad Families, a comedy in which she starred alongside Charlie Sheen and Leah Remini. As well as having a small role in the movie himself, Spade was also a co-writer of it. The movie, which told the story of three families competing for a camping spot during a packed out fourth of July weekend, filmed in 2016. So it seems plausible that Spade and Rivera may have first met during the making of Mad Families, which really isn't all that strange at all.
When you also consider the fact that Rivera has been delving into more comedic roles in recent years, including starring in an episode of American Dad, and a recurring role as Blanca Alvarez on the Lifetime comedy show, Devious Maids, then Rivera and Spade make even more sense together. Whether it turns out that they currently share a romantic, platonic, or even just a professional relationship together, it's easy to see why that may be the case as they clearly share some common ground.
While a romantic relationship between the two is yet to be confirmed by either party, it'll be interesting to see how the two respond to the current rumors. Because honestly? They could make a pretty striking pairing, whatever the truth is.